Tijdens de testen met Mountain Lion, de nieuwste versie van het Mac-besturingssysteem, zijn Synchrone AirPlay-weergave en Berichtencentrum al aan bod gekomen. Omdat door de Flashback-kwestie de veiligheid van de Mac aan de kaak werd gesteld, hebben we gekeken wat Gatekeeper in de toekomst hier aan kan doen. Gatekeeper is een nieuwe functie die genesteld is in de Systeemvoorkeuren onder 'Beveiliging en privacy'.
Apple noemt de functie 'Gatekeeper', maar die naam zie je niet in de Systeemvoorkeuren.
De iPhone 14 nu tot €7,50 korting per maand!
Maximaal voordeel als je thuis internet van Ziggo hebt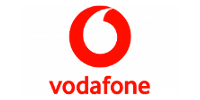 Bekijk actie
Gatekeeper
Met Gatekeeper kun je de beveiliging van je Mac nog verder instellen. Met Gatekeeper bepaal je namelijk zelf welke programma's op je Mac uitgevoerd mogen worden. Er zijn drie beveiligingsniveaus: je kunt ervoor kiezen dat alleen programma's uit de Mac App Store gebruikt kunnen worden; je kunt aangeven dat software uit de Mac App Store én programma's van bekende ontwikkelaars uitgevoerd mogen worden; of je stelt in dat software van elke willekeurige bron gebruikt mag worden.
Developer ID
Softwareontwikkelaars krijgen de mogelijkheid om gecertificeerd te worden door Apple als zijnde 'bekende ontwikkelaar'. Zogenaamde Developer ID's kunnen momenteel al aangevraagd worden, ongeacht of de programma's van de ontwikkelaar via de Mac App Store verspreid worden. Zo kun je er zelf voor zorgen dat je geen onveilige software installeert – als Apple het heeft goedgekeurd, zit je veilig.
In de praktijk
Zoals gezegd bepaal je met Gatekeeper zelf welke programma's uitgevoerd kunnen worden voor je Mac. Net als in de huidige situatie ben je zelf verantwoordelijk voor wat er binnenkomt op je Mac, alleen helpt Apple je ditmaal een handje door een filter in te bouwen. Wil je dus zeker ervan zijn dat je Mac virus- of malware-vrij blijft, dan zul je je gezonde verstand erbij moeten houden als je op internet rondsurft en programma's installeert.