De Sint is alweer een aantal weken in het land
en vult daarbij menig kinderhand.
Niet alleen met snoep en een mandarijn,
maar ook met gadgets en andere ongein.
In de Hot Stuff van deze week een tip voor surprises en voor de Sint,
voor zowel de ouder als voor het kind.
De iPhone 13 nu met 3 maanden gratis Apple TV+!
Maximaal voordeel als je thuis internet van Ziggo hebt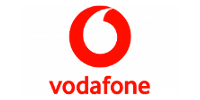 Bekijk actie
Bezorg je iMac of Thunderbolt Display met Heritage's Slipper een warme voet,
dat voelt ook voor je bureau wel zo goed.
Slipper
Als je de Slipper van Hardgraft ziet, zul je je beslist afvragen wat je ermee moet. Dat dachten wij namelijk ook, bij het zien van deze leren slipper voor iMac of Thunderbolt Display. Maar hoe langer we ernaar keken, hoe meer mogelijkheden we ervoor zagen.
De Hardgraft Slipper ziet er natuurlijk tof uit en hij is apart. Zo apart dat het direct vragen oproept bij mensen: wat zou het voor extra functies hebben? Hoeveel gigabyte extern geheugen zou erin zitten? Op beide vragen is het antwoord 'geen', maar de slipper houdt wel je bureau krasvrij als het scherm een stukje opschuift. De belangrijkste functie is echter dat de Hardgraft Slipper er gewoon grappig uitziet en daar heeft de fabrikant het ook om gedaan, zo lezen we op de website. Voor € 29 kun jij ook zo'n Slipper om de voet van je Thunderbolt Display of iMac schuiven en je heel speciaal voelen.