Iedere week selecteren we bij iCreate de leukste gadgets – soms nutteloos, soms ontzettend handig. In de laatste categorie valt de TwelveSouth HoverBar. Zocht je altijd al een manier om je iPad bij je werkruimte te betrekken, maar kreeg je een lamme arm doordat je de iPad moest blijven vasthouden? Dan is de HoverBar geschikt voor jou.
HoverBar
Zelfs op dat gigantische scherm van je iMac of ThunderBolt Display kom je nog wel eens ruimte tekort. Dan is het handig om je iPad te gebruiken als uitbreiding. Maar om dat ding nou telkens neer te leggen, of erger nog, telkens op dezelfde hoogte te moeten vasthouden, daar voelen we weinig voor. TwelveSouths HoverBar komt ons hier in tegemoet. Je klikt je iPad in deze steun en bevestigt hem vervolgens aan je iMac of Thunderbolt Display. Vervolgens bepaal je zelf waar de iPad je werkruimte dient uit te breiden. Lekker functioneel, maar ook zeker fraai om te zien. En voor $ 80 is-'ie de jouwe.
De iPhone 14 nu tot €7,50 korting per maand!
Maximaal voordeel als je thuis internet van Ziggo hebt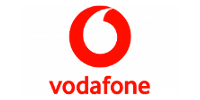 Bekijk actie