Heb jij het idee dat je niet meer opvalt met je MacBook Air of MacBook Pro? Dan is de Hot Stuff van deze week misschien wel aan jou besteed. Het Amsterdamse bedrijf UnCover biedt namelijk de mogelijkheid om je MacBook een persoonlijk tintje te geven. En dat op een manier die bij ons nog niet eerder voorbij is gekomen.
UnCover
Hoe maakt UnCover zo'n kunstwerkje als op de bovenstaande foto? Eenvoudig is het niet; het graveert jouw ontwerp namelijk met een laser in de deksel van de MacBook.
De iPhone 14 nu tot €7,50 korting per maand!
Maximaal voordeel als je thuis internet van Ziggo hebt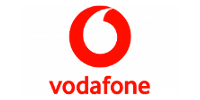 Bekijk actie
Het proces begint met het kiezen (of zelf ontwerpen) van een afbeelding, waarna UnCover op zoek gaat naar de juiste cover voor jouw MacBook. Deze 'extra' cover wordt gebruikt om het ontwerp in te snijden. De gemaakte ruimte wordt, net als bij de standaard MacBooks, met plastic opgevuld. Het ontwerp zal daardoor net zo oplichten als het Apple-logo.
De totaalprijs voor dit werk, inclusief het verruilen van de cover, kost tussen de €700 en €900, afhankelijk van het ontwerp. Ben je op zoek naar een manier om je MacBook Air of Pro van een geheel nieuw en uniek design te laten voorzien (en je portemonnee in rap tempo te legen) ? Dan weet je dat je terecht kunt in onze hoofdstad bij UnCover.