New York Times Executive Editor Bill Keller heeft, zegt men, tijdens een besloten bijeenkomst van de New York Times zijn mond voorbij gepraat. Hij heeft gevoelige informatie vrijgegeven over het nieuwste Apple-product!
Vol verwachting start ik de 'gelekte' speech waarin er gesproken zal worden over de Apple tablet. Na 7 minuten uitleg over de nieuwe koers die New York Times gaat varen, en hier en daar wat gekuch en gestotter, komt het hoge woord er in een opsomming uit: '…delivering our best journalism in the form of Times Reader, iPhone Apps, Web, or the impending Apple slate (!) …or whatever comes after that.'
Is hier nu zoveel ophef over? Het woord 'slate' wordt al langer gebruikt voor tablet-computers in het algemeen. En dat díe er zou komen was te verwachten van Apple. De geruchten afgelopen september, over de samenwerking van Apple met diverse grote kranten om nieuwsberichten uit gedrukte media geschikt te maken voor de tablet, wezen daar al op. En laten we eerlijk zijn, ook zonder deze geruchten was iedereen eigenlijk al overtuigd van de komst van dit nieuwe product.
Vodafone Runners: De iPhone 13 nu met 3 maanden gratis Apple TV+!
Maximaal voordeel als je thuis internet van Ziggo hebt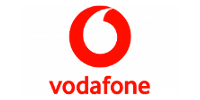 Bekijk actie
We zijn van Apple gewend dat ze alleen de hoogst noodzakelijke informatie vrijgeven over nieuwe producten, óók tegenover partijen waarmee ze samenwerken. Daarom zou de release van de naam van het nieuwe product in principe een klein wonder zijn. Maar ook wel een onwaarschijnlijk wonder.
Mocht de goede man zich in een volgende speech uitlaten over nieuwe features van de 'Apple slate', dáár mag je me 's nachts voor wakker maken. Maar deze zinloze discussies of Keller nu wel of niet de nieuwe naam van de Apple tablet onthuld heeft, lijken me onnodig.