De iPhone 4S is de eerste iPhone ooit die leverbaar is met een opslagcapaciteit van 64 GB. Ga maar na: de 'grootste' iPhone 4 beschikte over maximaal 32 GB. Dit heeft tot gevolg dat sommige klanten per se de iPhone 4S met 64 GB willen, want 32 GB zou wel eens te weinig kunnen zijn. Maar hoeveel consumenten denken er zo over?
1 op de 5
Dankzij een onderzoek van Consumer Intelligence Research Partners weten we nu dat 21 procent van de iPhone 4S-klanten besluit om de 32 GB te negeren en in het exemplaar met 64 GB te investeren. Dat is een op de vijf.
De iPhone 14 nu tot €7,50 korting per maand!
Maximaal voordeel als je thuis internet van Ziggo hebt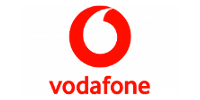 Bekijk actie
Overstappers
Uit het onderzoek blijkt  ook dat ruim eenderde van de gebruikers overstapt van een andere smartphone van bijvoorbeeld BlackBerry of Palm, of een Android-toestel. Dat is twee keer zo veel als bij de lancering van de 4S. Toen was het aantal overstappers goed voor een koopaandeel van 18 procent.