In navolging van ons overzicht met hoesjes voor de iPhone 6 kan het grote broertje natuurlijk niet achterblijven. Dit zijn 5 hoesjes waarin jij jouw iPhone 6 Plus veilig kunt opbergen, zodat je je in elk geval geen zorgen hoeft te maken over een gebogen telefoon.
1. Insteekhoesje (Sena)
Een iPhone 6 Plus zul je gezien het formaat niet of nauwelijks in je broekzak dragen, dus dan komt een insteekhoes vaak goed van pas. We tipten ze ook al voor de iPhone 6: de leren sleeves van Sena. Ergens deze maand moeten ze te koop zijn bij DressMyiPhone (€ 34,95).
De iPhone 14 nu tot €7,50 korting per maand!
Maximaal voordeel als je thuis internet van Ziggo hebt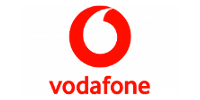 Bekijk actie
2. Portemonnee (Xqisit)
Met de Xqisit Wallet Case is je iPhone 6 Plus aan alle kanten beschermd. In dit hoesje kun je ook pasjes en briefgeld kwijt en hij is af te sluiten met een magneet. Ook handig: de harde cover die binnenin de (nepleren) portemonnee zit kun je losmaken. In Nederland verkrijgbaar voor € 29,95 in bruin of zwart.
3. Kunststof hoes (Knomo)
Geef je liever de voorkeur aan een simpel hoesje? De Knomo Snap On Case beschermt de achterkant en zijkant van je iPhone 6 Plus zonder echt afbreuk te doen aan het ontwerp. De case is van kunststof met een leren inleg en kost € 25. Ook beschikbaar in knalrood.
4. Leren of siliconen cover (Apple)
Een vergelijkbare case maar dan in meer kleuren en varianten is het hoesje van Apple zelf. Kies voor leer (€ 49) of siliconen (€ 39) in een heleboel verschillende kleuren. Beide varianten bieden goede bescherming voor je iPhone 6 Plus en zien er ook nog eens fraai uit.
5. Moderne cases (Spigen)
Bij Spigen vind je een heleboel moderne cases voor de iPhone 6 Plus, zoals deze Case Neo Hybrid. De uitstraling moet je maar net liggen, maar je iPhone krijgt in elk geval een strak uiterlijk. Deze case komt in verschillende kleuren, maar nog niet alle varianten zijn in Nederland op voorraad (€ 34,95).