De maand juli is aangebroken en dus liggen de iPad en iPhone 4 bijna in de Nederlandse schappen. Telecomprovider Hi – dochteronderneming van KPN – springt hier handig op in door vanaf 5 juli microsimkaarten uit te leveren voor beide handhelds. Deze bewuste datum is volgens iPadPlanet terug te vinden in het intranet van het bedrijf.
iPhone 4 elders aanschaffen
Hi mag dan microsimkaarten gaan uitleveren, dit betekent niet dat de provider de iPhone 4 gaat aanbieden (dat plan is namelijk al van de baan). Dit wordt nog eens benadrukt door de interne aankondiging: 'Deze Hi Micro-SIM kaart 64 kB wordt door Hi geïntroduceerd voor klanten die een iPad of iPhone 4 hebben of (elders) aanschaffen, maar wel gebruik (willen) maken van een Hi abonnement.' Hi raadt aan om een microsimkaart te bestellen en niet zelf te gaan knippen.
De iPhone 14 nu tot €7,50 korting per maand!
Maximaal voordeel als je thuis internet van Ziggo hebt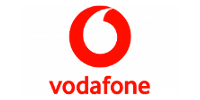 Bekijk actie
64 kB?
In de aankondiging wordt gesproken van een 64 kB-simkaart. De 64 kB duidt op de geheugenruimte,  dit is voldoende voor 250 telefoonnummers en 100 e-mailadressen. Niet iets om je druk over te maken, aangezien deze informatie ook op de handheld kan worden opgeslagen.
Voor meer informatie of een bestelling, bel je met de Hi-klantenservice.