Dames en heren, welkom bij de verkiezing van het beste nieuwe Apple-product van 2012! Neem uw plaats en recht uw ogen op het podium. Onze goedlachse kandidaten heten: iPhone 5, iPad mini, iPad 4g, 15-inch MacBook Pro met Retina-display, dunne 27-inch iMac, 13-inch MacBook Air en EarPods.
EarPods?!
Wat doen de EarPods in dit lijstje? Wij zijn heel tevreden over Apple's nieuwe oordopjes en aangezien ze slechts 30 euro kosten, zijn ze misschien nog toffer dan 27-inch iMac als je het uitdrukt in tofheid per euro. Of we zochten gewoon een excuus om de EarPods nog eens onder de aandacht te brengen. Dat zal het zijn.
De iPhone 13 nu met 3 maanden gratis Apple TV+!
Maximaal voordeel als je thuis internet van Ziggo hebt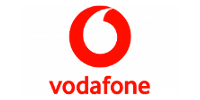 Bekijk actie
De Winnaar
Het beste Apple-product van 2012 is volgens ons – de voltallige iCreate-redactie – een computer die verbluffend krachtig is, in een nieuwe dunne behuizing zit en over een prachtig Retina-display beschikt. We hebben het natuurlijk over de 15-inch MacBook Pro met Retina-display!
Twee quotes uit onze 8-pagina review van de MacBook Pro:
"Zodra je aan de slag gat met de nieuwe MacBook Pro, krijg je direct de drang je portemonnee te trekken en jezelf op deze upgrade te trakteren. Het zit hem in een boel dingen: de dunne behuizing, de nieuwe aansluitmogelijkheden en het adembenemende Retina-display. Dit is de machine die je als creatieve professional maar al te graag in je bezit wilt hebben."

"De MacBook Pro met Retina-display is Apple's grootste prestatie op Mac-gebied ooit."
De nieuwe 27-inch iMac is ook een uitstekende kandidaat, maar ondanks de prachtige, dunne behuizing is hij niet revolutionair genoeg. Het display is mooi, maar niet zo likkebaardend lekker als het Retina-display van de MacBook Pro. En de 13-inch MacBook Pro met Retina-display dan? Dat is een lastpak: hij heeft het uitstekende scherm, maar beschikt niet over een quad-core processor of een eigen videokaart en is daarom te duur.
Retina-iPad
De iPad met Retina-display hebben we ook overwogen. Niet de iPad 3 of de iPad 4 als los product, maar de Retina-iPad als productgroep. Het lijkt al zo lang geleden dat Apple de eerste iPad met Retina-display introduceerde (de iPad 3), maar schijn bedriegt, het was begin 2012, een half jaar voor de komst van de iPad 4.
De Retina-iPad (iPad 3, iPad 4, whatever), is een prachtig product. Het is zo'n fijne machine om websites, boeken, films, games en muziek mee te verslinden. De iPad mini mag dan een puik apparaatje zijn, zodra je een Retina-iPad onder ogen krijgt, ben je weer verliefd op het display van de 'grote' iPad.
2012 was het jaar van het Retina-display en de 15-inch MacBook Pro maakt daar naar ons idee het beste gebruik van.