De (voor)verkoop van de nieuwe iPad gaat zo hard dat we ons afvragen of Apple wel genoeg iPads op voorraad heeft. De nieuwe iPads zijn uitverkocht in de landen waar de voorverkoop al is begonnen. De levertijd in deze landen (o.a. de V.S., Groot-Brittannië en Duitsland) bedraagt inmiddels twee tot drie weken.
Oplopende levertijden
Hoewel Apple al flink wat iPads op transport heeft gezet vanuit China, blijkt de vraag groter dan het aanbod. Op iPadJailbreak kwamen we de bovenstaande grafiek tegen van de levertijd van de vorige iPads. Als we ervan uitgaan dat de geschiedenis zich herhaalt, dan duurt het nog minstens vier maanden voordat de levertijd van de iPad terugloopt naar één week. Dat duurt dus nog wel even.
De iPhone 14 nu tot €7,50 korting per maand!
Maximaal voordeel als je thuis internet van Ziggo hebt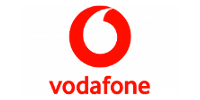 Bekijk actie
Nederlandse introductie
Hopelijk heeft Apple wel genoeg nieuwe iPads om de Nederlandse introductiedatum van 23 maart door te laten gaan. Je kunt dan dus twee dingen doen: of in de rij gaan liggen voor de Apple Store in Amsterdam danwel Apple Premium Reseller, of geduldig wachten tot je bestelde iPad opgestuurd wordt.