In 'iLike' vertellen redacteuren van iCreate Magazine over hun favoriete applicaties.
Johan van de Werken speelt basgitaar en schrijft over de appGuitarToolkit.
Hulpprogramma's voor gitaristen zijn er genoeg. Veel van deze apps zijn spotgoedkoop of zelfs gratis. Als dan de iPhone-gebruikende snarenbeulen massaal acht euro uitgeven aan GuitarToolkit, dan moet de app wel iets heel bijzonders zijn.
Ik speel zelf al ruim tien jaar basgitaar. En waarom? Om de eenvoudige reden dat ik niet genoeg doorzettingsvermogen had om alle grepen en akkoorden uit m'n hoofd te leren. Nu – ouder en wijzer geworden – weet ik dat je ook zonder theoretische kennis uitstekend gitaar kunt leren spelen: gewoon een kwestie van doen.
De iPhone 13 nu met 3 maanden gratis Apple TV+!
Maximaal voordeel als je thuis internet van Ziggo hebt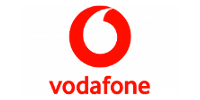 Bekijk actie
Als ik destijds een iPhone met de app GuitarToolkit had gehad, zou de kans groot zijn dat ik nu wél moddervette riffs en foute solo's zou kunnen spelen. Het programma bestaat uit een stemapparaat, een metronoom, een akkoordenbibliotheek en een notenoverzicht.
Je kunt GuitarToolkit instellen voor normale gitaar, twaalfsnarige gitaar, vier-, vijf- of zes-snarige basgitaar, banjo, mandoline en ukulele. Voor alle modellen zijn ook nog eens talloze alternatieve stemmingen beschikbaar. Het stemapparaat werkt goed, met een naaldwijzer en een groen lampje dat oplicht als de noot zuiver is. De metronoom is traploos instelbaar en je kunt ook een tempo intikken. De functie biedt tal van maatsoorten en verschillende metronoomgeluiden, van bescheiden tikkende bongo's tot de meedogenloos hamerende 'The Dreaded Cowbell'.
Dus heb je muzikale aspiraties en wil je niet eindigen als een sneue bassist? Dan is GuitarToolkit de acht euro zeker waard.
Prijs: € 7,99. Voor iPhone en iPod touch.