Apple gaat een aantal onderdelen van iCloud stallen op de servers van Google. De twee bedrijven hebben hiervoor een overeenkomst gesloten, zo meldt CRN. Apple en Google zelf waren niet bereikbaar voor commentaar.
Miljoenendeal
Bronnen beweren dat er met de deal een bedrag gemoeid is van 400 tot 600 miljoen dollar. Het is niet duidelijk of dit eenmalige kosten zijn, of dat Apple dit bedrag jaarlijks moet ophoesten om gebruik te kunnen maken van het Google Cloud Platform.
BLACK FRIDAY: De iPhone 14 nu tot €348 korting!
• Maximaal voordeel als je thuis Ziggo hebt
• 6 maanden Apple Music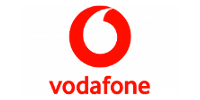 Bekijk actie
Apple heeft zelf een aantal servers waarop iCloud draait en is ook druk bezig om de eigen datacenters uit te breiden. Zo staan er datacenters in Denemarken en in Ierland op de planning. Maar Apple is ook gedeeltelijk afhankelijk van de servers van externe partijen. Tot nu toe was dat bijvoorbeeld Amazon – wat officieel overigens nooit naar buiten is gebracht. Amazon wordt niet helemaal aan de kant geschoven. Apple wil alleen minder afhankelijk zijn van één partij.
iCloud steeds populairder
Volgens analysten besteedt Apple 1 miljard dollar aan externe servers voor iCloud. Onlangs werd duidelijk dat iCloud 782 miljoen gebruikers wereldwijd heeft.