Een strijd is uitgebroken tussen Apple en Google. Het strijdtoneel is de woonkamer van de (Amerikaanse) consument. Het doel? Een plekje naast de HD-televisie bemachtigen.
Geen goed woord
Apple zet in op de Apple TV, een compacte mediaspeler waarmee je video's, foto's en muziek van je Mac of internet kunt afspelen op de televisie. Google komt met Google TV, een besturingssysteem bedoeld voor mediaspelers van andere fabrikanten zoals Sony en Logitech. David Pogue – een invloedrijke Amerikaanse gadgetrecensent – heeft Google TV uitgebreid getest. Is het Google gelukt om Apple te verslaan in de huiskamer? Alles behalve, Pogue heeft geen goed woord over voor het besturingssysteem.
De iPhone 13 nu met 3 maanden gratis Apple TV+!
Maximaal voordeel als je thuis internet van Ziggo hebt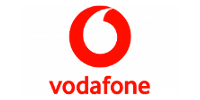 Bekijk actie
Zes quotes
Een negatief oordeel over Google TV, dat is leuk om te horen voor Apple-gebruikers. Daarom geven we Pogue graag de kans om de Google TV af te kraken in zes uitspraken:
"On the great timeline of television history, Google TV takes an enormous step in the wrong direction: toward complexity."
"Google TV requires a mouse and keyboard. That's right. For your TV. Hope you weren't going for that rustic look in your TV room."
"It's all customizable, unfamiliar and mostly baffling, and you don't get a single page of instructions. (I learned how to use Google TV by shooting a fusillade of questions to the Google P.R. people — an option I'm guessing won't be open to you.)"
"At this early stage, only three gadgets have Google TV: a 46-inch Sony TV and two devices that put it on your existing TV, a Sony Blu-ray player and a set-top box from Logitech called the Revue (steeply priced at $300). I tried out the Sony TV and the Logitech box. The problem with Google's open approach, of course, is that it breeds inconsistency and chaos. The Logitech Revue, for example, feels so much faster and better designed than the Sony."
"It will probably take a long time, and a lot more refinement, before Google TV is attractive to anyone besides tech-heads"
"But don't worry for Google. There's plenty of world left for it to conquer. Here's looking forward to Google Car, Google Bank, Google Microwave. …"
Steve Jobs kan dus weer rustig slapen, zijn 'hobbyproject' is veilig.