Gisteravond organiseerde Google zijn eigen WWDC: Google I/O 2019. Tijdens de ontwikkelaarsconferentie kondigde de datareus nieuwe software aan en het presenteerde ook nieuwe producten. Dit zijn voor Apple-gebruikers de 7 interessantste aankondigingen.
1. Nest Hub naar Nederland
Het is officieel: Nest Hub is straks ook verkrijgbaar in Nederland. De slimme speaker met scherm – voorheen gelanceerd onder de naam Home Hub – kun je bedienen met je stem, of via het touchscreen.
De iPhone 14 nu tot €348 korting!
• Maximaal voordeel als je thuis Ziggo hebt
• 6 maanden Apple Music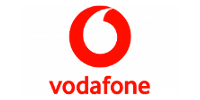 Bekijk actie
Naast het geven van spraakopdrachten en het luisteren naar muziek kan Nest Hub foto's en video's afspelen op het 7-inch lcd-scherm. Wanneer je Nest Hub niet gebruikt, is het apparaat te gebruiken als fotolijstje. Hiervoor kies je foto's uit die je bewaart in Google Foto's. Nest Hub is verkrijgbaar voor 129 euro.
2. Nest Hub Max
Google kondigde ook een grotere broer van Nest Hub aan: Nest Hub Max. Deze is nog niet verkrijgbaar in Nederland. De slimme speaker bezit een groter scherm van 10 inch, met een resolutie van 1280 x 800 pixels. Daarnaast heeft het apparaat een 12-megapixelcamera, waarmee het ook fungeert als een beveiligingscamera. In de Verenigde Staten is de Nest Hub Max verkrijgbaar voor 229 dollar.
3. Pixel 3a
Er komt concurrentie voor de iPhone XR, de populairste telefoon van Apple. Google brengt namelijk twee goedkopere versies van zijn Pixel 3-lijn uit: de Pixel 3a en Pixel 3a XL. Met een startprijs van 399 dollar (omgerekend zo'n 358 euro) zijn ze een stuk voordeliger dan de iPhone XR, die een vanafprijs van 859 euro heeft.
De telefoons (met schermformaten van 5,6 en 6,0 inch) hebben een vergelijkbaar ontwerp als de vlaggenschepen, al is de rand boven in het scherm een stuk breder. Om kosten te besparen is de processor minder krachtig, heeft het toestel geen draadloos opladen en is er één camera in plaats van twee.
4. Android Q
Daarnaast presenteerde Google de nieuwe versie voor zijn mobiele besturingssysteem: Android Q. Een van de belangrijkste vernieuwingen is een systeembrede donkere modus, die zeer waarschijnlijk ook naar iOS komt.
Een andere vernieuwing zijn de 'Bubbles'. Dit zijn kleine cirkels in het scherm, die je kunt uitvouwen. Dit is vooral ideaal voor chat-apps. Zo kun je bijvoorbeeld met iemand WhatsAppen, terwijl je Instagram nog open hebt staan.
Verder focust Android zich meer op privacy. Je kunt bijvoorbeeld aangeven dat apps alleen toegang mogen hebben als je de app gebruikt, en niet alleen voor 'Altijd' of 'Nooit'. Bij iOS was dit al mogelijk.
Android-toestellen zijn straks ook te bedienen met nieuwe veeggebaren. Onderin het scherm prijkt binnen apps een witte balk. Door deze naar boven te vegen, ga je naar het thuisscherm. Met een veeg naar links of rechts switch je tussen apps. Veeg je op dit thuisscherm naar boven, open je multitasking. Waar hebben we dat eerder gezien …
5. Google Assistent
Gebruik je liever Google Assistent dan Siri? De slimme spraakassistent van Google wordt sneller en persoonlijker. Google Assistent heeft later dit jaar geen netwerkverbinding nodig, waardoor hij sneller stemcommando's herkent. Ook komen er persoonlijke aanbevelingen, bijvoorbeeld over recepten, podcasts en evenementen in de buurt.
6. Google Maps incognitomodus
De Incognito-modus – die we natuurlijk al kennen van Google Chrome en nu ook in YouTube aanwezig is – komt naar Google Maps. Wanneer je aan het navigeren bent of plaatsen invoert, worden die gegevens in deze modus niet bewaard. Je stelt het straks in door op je profiel te tikken, waarna je de incognito-modus activeert.
7. Google Lens
Google Lens is een app waarmee je informatie over objecten krijgt door je camera erop te richten. Die app krijgt nu meer mogelijkheden. Als je straks de camera op een menukaart in een restaurant richt, kan Lens laten zien welke gerechten het populairst zijn en geeft het je foto's en reviews. Ook kan de app je bij het bonnetje helpen bij het uitrekenen van de fooi, of het splitten van de rekening.