Het nieuwe jaar is al duidelijk in zicht en dat betekent dat veel mensen weer aan de slag gaan met hun goede voornemens. En die hebben vaak te maken met meer bewegen. Heb je een Apple Watch? Dan motiveert je slimme horloge je om ook daadwerkelijk van de bank af te komen. Volbreng de Ring In The New Year-challenge en Apple beloont je!
Ring In The New Year met de Apple Watch
Om de challenge te behalen, moet je in januari een week lang alle drie de activiteiten-ringen vol krijgen. De teller loopt hierbij van maandag tot en met zondag. Om alle ringen vol te laten lopen, moet je in 12 uren van de dag minimaal 1 minuut gestaan hebben, een halfuur flink bewogen hebben en voldaan hebben aan je persoonlijke bewegingsdoel. Lukt het je om dit zeven dagen achter elkaar vol te houden? Dan staat daar natuurlijk iets tegenover. Bij je prestaties vind je een nieuwe medaille. Bovendien krijg je unieke stickers cadeau om te gebruiken in iMessage.
Eerdere Challenge
Apple organiseerde eerder dit jaar ook al een soortgelijke challenge. Met Thanksgiving werden Amerikanen uitgenodigd om een wandeling te maken van 5 kilometer. Daar stonden destijds ook een badge en een sticker tegenover. Die actie was alleen toegankelijk voor Apple Watch-gebruikers in de Verenigde Staten: de nieuwjaars-challenge is wereldwijd beschikbaar. Vandaag of morgen zou je een notificatie moeten krijgen van de actie.
De iPhone 14 nu tot €348 korting!
• Maximaal voordeel als je thuis Ziggo hebt
• 6 maanden Apple Music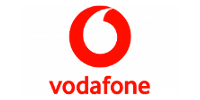 Bekijk actie