Volgende week presenteert Apple de nieuwe iPhone. Zo'n beetje alles is al gelekt over dit toestel. Zo ziet de iPhone 7 (of 6SE?) er waarschijnlijk bijna hetzelfde uit als zijn voorganger, op veranderde antennestrepen en de (dubbele) camera na. Daarnaast waren er aanwijzingen op een nieuwe kleur die of zwart of donkerblauw moest worden. Op een foto van Macotakara laat nu een gelekte sim-slot zien – in alle beschikbare kleuren. Deze bevestigen dat Apple voor 'Space Black' heeft gekozen en dat deze kleur geen andere vervangt. De volgende iPhone is dus beschikbaar in vijf kleuren!
Wat voor kleur?
Volgens het artikel lijkt het nieuwe 'Space Black' nog het meest op de Mac Pro uit 2013 en de glanzende spacezwarte Apple Watch. Dat zou betekenen dat de kleur in ieder geval donkerder wordt dan het zwart van de iPhone 5 en de eerste iPad mini.
De iPhone 14 nu tot €7,50 korting per maand!
Maximaal voordeel als je thuis internet van Ziggo hebt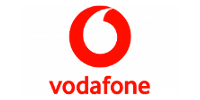 Bekijk actie
Op de foto lijkt het ook alsof het huidige space-grijs iets donkerder gaat worden. Door de matige kwaliteit van de foto en de onbekende lichtomstandigheden is dit echter niet definitief te zeggen.
… en wat nog meer?
Misschien hadden ze deze foto maar meteen met de nieuwe iPhone moeten maken. Naast de foto geeft het artikel van Macotakara namelijk ook nog wat hardware-specificaties over de camera prijs. Zo krijgen zowel de iPhone 7 als de 7 Plus optische beeldstabilisatie. Ook wordt de sensor groter: hij gaat van 1/3,2 inch naar 1/3,06 inch. Allebei zorgt ervoor dat de iPhone bij slechte lichtomstandigheden betere foto's kan maken. Deze duidelijke focus bij Apple op de camera zien we overigens ook terug in de uitnodiging voor het event volgende week. Lees maar onze analyse!