Volgende week maandag is het zo ver, dan kondigt Steve Jobs (hopelijk) de iPhone 4G aan. De geruchten zijn op dit punt zo concreet dat het wereldnieuws zou zijn als Steve níet met de 4G op de proppen komt. Het apparaat zou zelfs deze maand al in de Amerikaanse schappen kunnen liggen. Om dit mogelijk te maken moeten de Apple-fabrieken nu – in het geniep – op hoge toeren draaien.
Deze fabrieken kunnen zelden volledige geheimhouding garanderen. Dit blijkt nu wel, aangezien een lezer van iPhonePortugal al enkele iPhone 4G-onderdelen wist aan te schaffen in China. Het betreft hier het binnenwerk van de behuizing. De website verzekert dat ze niet gestolen of gevonden zijn.
Zijn deze onderdelen thereal deal? Zelfs onze Portugese collega's weten het niet zeker: 'Zijn deze onderdelen echt? Dat kunnen we niet met zekerheid zeggen. We weten wel dat deze onderdelen perfect zijn, geen enkel foutje of slordigheidje. Er is zelfs geen verschil te ontdekken tussen de beide exemplaren'
De iPhone 14 nu tot €7,50 korting per maand!
Maximaal voordeel als je thuis internet van Ziggo hebt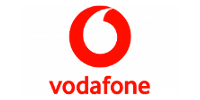 Bekijk actie
Een fraai stukje vakwerk. Zoals je in de video's kunt zien, zijn de onderdelen met zoveel precisie gemaakt dat ze niet zullen misstaan in een nieuw Apple-toestel.