Apple gaat nog dit jaar nieuwe MacBook Pro's lanceren. Volgens een gerucht heeft het toetsenbord van de nieuwe Apple laptops geen functietoetsen meer. In plaats voor de bovenste toetsen komt naar verluidt een touchscreen-balk op basis van OLED. Cult of Mac heeft nu gelekte foto's gepubliceerd die dit bevestigen.
Geen functietoetsen
Op de foto's zijn de gebruikelijke uitsparingen voor de toetsen van het toetsenbord te zien. Maar die uitsparingen ontbreken in de bovenste rij, wat ruimte maakt voor de plaatsing van een touchscreen. Op basis van de foto's zou het tweede beeldscherm dus ongeveer zo groot zijn als de rij functietoetsen van de huidige modellen.
BLACK FRIDAY: De iPhone 14 nu tot €348 korting!
• Maximaal voordeel als je thuis Ziggo hebt
• 6 maanden Apple Music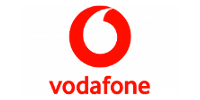 Bekijk actie
In de rechterbovenhoek, waar nu de aan/uit-knop zit, zou theoretisch plaats zijn voor een vingerafdruksensor á la Touch ID. De rest van het toetsenbord en het trackpad zijn volgens Cult of Mac daarentegen identiek aan de huidige MacBook Pro-modellen.
Aansluitingen
Daarnaast zijn op de foto's de aansluitingen aan de zijkant van het apparaat te zien. Zo krijgen de nieuwe MacBook Pro's slechts vier usb-c-aansluitingen en een gewone 3,5 mm-koptelefoonaansluiting. Dat zou betekenen dat de MagSafe-aansluiting voor het opladen komt te vervallen, evenals de SD-kaartlezer. Net als bij de MacBook zou de accu in de toekomst via de usb-c-aansluitingen kunnen worden geladen.
Ten slotte duiden de foto's erop dat de MacBook Pro-modellen iets dunner zijn dan de huidige modellen, maar dat is slecht te zien.
Verschijningsdatum
Volgens de laatste info moet de nieuwe MacBook Pro pas in het vierde kwartaal van dit jaar verschijnen. Maar misschien horen we er al meer over tijdens de WWDC, Apple's ontwikklelaarsconferentie die plaatsvindt van 13 tot en met 17 juni.