De nieuwe 4-inch budgettelefoon van Apple heet iPhone 5se, en dus niet 6c, beweert de doorgaans goed ingelichte blogger Mark Gurman op 9to5Mac. Het gaat niet om een kleinere versie van de iPhone 6s, maar om een upgrade van de iPhone 5s die verscheen in 2013.
Foto van de nieuwe iPhone
Op het forum van One One More Thing Thing heeft een gebruiker een foto gedeeld van het nieuwe toestel. Op de afbeelding zie je links de iPhone 5 en rechts de nieuwe iPhone 5se. Of de foto authentiek is, dat blijft natuurlijk gissen. Maar op een uitgelekte foto van de iPad Air uit 2013 die later inderdaad authentiek bleek te zijn, zijn dezelfde tafel en dezelfde lamp te zien. De video van de nieuwe iPhone die afgelopen week op het internet circuleerde, lijkt fake te zijn.
BLACK FRIDAY: De iPhone 14 nu tot €348 korting!
• Maximaal voordeel als je thuis Ziggo hebt
• 6 maanden Apple Music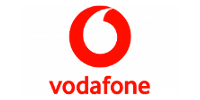 Bekijk actie
Specificaties iPhone 5se
'Se' is mogelijk een afkorting van 'special edition'. Maar het kan ook staan voor iPhone 5s enhanced. Gurman vindt het design van de de 5se lijken op de iPhone 5s. Qua formaat is dat inderdaad zo, maar het toestel lijkt verder toch op een kleinere versie van de iPhone 6. Kijk bijvoorbeeld naar de plek van de FaceTime-camera en de aan-/uit-knop aan de zijkant van het toestel. Aan de binnenkant en qua software en hardware is er heel wat overgenomen van de laatste twee iPhone-upgrades. Het nieuwe toestel heeft het volgende te bieden:
De randen zijn gemaakt van gebogen glas.
8-megapixel iSight-camera, 1,2-megapixel FaceTime HD-camera (zoals de iPhone 6).
De mogelijkheid om grotere panoramafoto's te maken en autofocus voor video's.
Barometer om hoogteverschillen te meten voor de Gezondheids-app.
NFC-chip voor Apple Pay.
A8 processor, M8-coprocessor (zoals de iPhone 6).
802.11ac wifi MIMO, bluetooth 4.2 (zoals de iPhone 6s).
Live Photos (zoals de iPhone 6s).
Kleur: zilver, spacegrijs, goud en roségoud.
Het scherm zal gelijk zijn aan dat van het 5s-model uit 2013 en is dus niet drukgevoelig. Waarschijnlijk verdwijnt de iPhone 5s uit de winkels zodra de nieuwe iPhone 5se verkrijgbaar is.
Wanneer kun je de iPhone 5se kopen?
Volgens Gurman zal Apple het toestel in maart aankondigen. Het zou dan vanaf het einde van maart of het begin van april te koop moeten zijn.