Apple doet altijd uiterst geheimzinnig over waar ze zoal mee bezig zijn. Toch wordt er flink wat informatie gelekt. Tijdens een interne bijeenkomst bij Apple werd een plan van aanpak tegen dit soort lekken gepresenteerd. En, oh ironie: nu is deze geheime presentatie gelekt.
Presentatie ligt op straat
Stopping Leakers – Keeping Confidential at Apple is de titel van de presentatie en techblog The Outline heeft de opnames ervan toegeschoven gekregen. De presentatie vond eerder deze maand plaats: drie prominente leden van Apple's Global Security-team kwamen een uur lang aan het woord. Honderd medewerkers van Apple waren erbij aanwezig.
Team onderzoekt Apple lekken
De presentatie maakt duidelijk dat Apple's een team heeft dat zich bezighoudt met het onderzoeken van lekken wereldwijd. Eén team houdt zich bezig met preventie van lekken, een ander team focust zich op zaken waarbij het kwaad al geschied is. Zo'n onderzoek kan soms wel drie jaar in beslag nemen. De onderzoekers werkten voorheen bij de Amerikaanse Geheime dienst, de FBI en het leger.
BLACK FRIDAY: De iPhone 14 nu tot €348 korting!
• Maximaal voordeel als je thuis Ziggo hebt
• 6 maanden Apple Music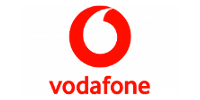 Bekijk actie
Veel lekken in het verleden waren te wijten aan fabrikanten van Apple-onderdelen in China. De fabrieksmedewerkers verdienen op zijn zachtst gezegd geen topsalaris, en lekken was een mooie bijverdienste. De medewerkers worden tegenwoordig veel strenger gescreend om te voorkomen dat er onderdelen naar buiten werden gesmokkeld – vaak ging het dan om behuizingen van nieuwe iPhones.
Nu de beveiliging strikter is, neemt het aantal diefstallen drastisch af. Van 387 behuizingen in 2014, naar 4 in 2016. Dat is 1 op de 16 miljoen. Dat is heel weinig, en inmiddels zijn lekken juist vaker afkomstig uit Cupertino zelf – daar is Apple's hoofdkantoor gevestigd. Medewerkers lekken vooral naar bloggers.
One more thing
Apple baalt van de lekken omdat ze de magie van Apple ondergraven. Tijdens een van de video's wordt het volgende gezegd: 'Dus je hoort Tim zeggen, we hebben one more thing. En wat is dat dan? Verrassing en enthousiasme. Verrassing en enthousiasme wanneer we een product aan de wereld laten zien dat nog niet gelekt is. Dat heeft ongelooflijk veel impact, op een positieve manier. Het is ons DNA. Het is ons merk. Wanneer er gelekt wordt, heeft dat nog meer impact – het is een klap voor ons allemaal.' De volledige presentatie is te vinden bij The Outline.
De vele iPhone 8-geruchten bewijzen nog maar eens dat er werk aan de winkel is. De iPhone 8 wordt pas over maanden aangekondigd, maar nu al circuleren er onderdelen. Eerder beweerde Tim Cook dat de geruchten ervoor zorgen dat er dit jaar minder iPhones worden verkocht.