Met de lancering van iOS 5 op 12 oktober wordt de nieuwe feature iMessage veelvuldig besproken. Met name providers voelen zich bedreigd door een nieuwe 'sms-killer'. Na WhatsApp en Blackberry Messenger zou iMessage op iOS echt een einde kunnen maken de hegemonie van de dure smsjes.
iMessage
iMessage is een opvallende, maar logische, zet van Apple. Hiermee probeert Apple namelijk meer mensen naar het iOS-platform te lokken, omdat je makkelijk onderling (gratis) via een dataverbinding berichten kunt versturen.In de de Berichten-app die standaard op je iOS-apparaat zit worden zowel iMessage als het oude vertrouwde sms-verkeer (alleen iPhone) samengebracht. Voor iOS maakt het niet uit of de ontvanger een iPhone, iPad of iPod touch gebruikt. iMessage maakt namelijk gebruik van je telefoonnummer (alleen iPhone) of een emailadres (in veel gevallen je Apple ID) om berichten te ontvangen.
De iPhone 13 nu met 3 maanden gratis Apple TV+!
Maximaal voordeel als je thuis internet van Ziggo hebt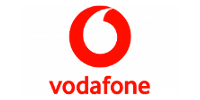 Bekijk actie
Hoe werkt het?
iOS kijkt allereerst of de geadresseerde ook gebruik maakt van iMessage. Dit zie je aan de hand van een blauwe tekstballon bij je contacten. Zodra je het telefoonnumer of het geschikte emailadres selecteert, dan kleuren de verstuurknop en de tekstballonnen blauw. Als je een berichtje verstuurt en de andere kant heeft geen mogelijkheid om een iMessage te ontvangen, dan krijg je de vraag of je hetzelfde bericht als sms wilt versturen. Deze optie kun je uitschakelen in de Instellingen. In tegenstelling tot wat er eerder bericht werd is het niet noodzakelijk om via wifi of 3G berichten te versturen, het werkt ook via de tragere mobiele dataverbindingen GPRS en Edge. Het is enige dat nodig is om iMessage te gebruiken, is een internetverbinding. Vanaf morgen kunnen iPhone 3GS en 4, iPod touch en iPad-gebruikers de nieuwe functie uitproberen.