Prisma Labs, de makers van de bijzondere fotofilter-app Prisma, hebben de app geüpdatet zodat die voortaan ook offline werkt. Tot nu toe werd een foto altijd geüpload, in een groot rekencentrum de filter berekent en het resultaat teruggestuurd. Hierdoor was het niet mogelijk om de app met uitgeschakelde dataroaming in het buitenland te gebruiken. In de nieuwe versie werkt 'het merendeel' van de filters offline, aldus de release notes.
Populaire artistieke filters
Prisma is bekend vanwege zijn artistieke filters die je foto's laten lijken op bekende schilderijen. Zo maak je bijvoorbeeld je eigen Mondriaan of De Schreeuw. Wil je weten hoe het werkt? Lees dan onze workshop. Het bedrijf gebruikt voor de bewerking kunstmatige intelligentie en neurale netwerken. Logisch dus dat de bewerking niet op je telefoon kan plaatsvinden: de iPhone mag krachtig zijn, maar zo krachtig nu ook weer niet.
BLACK FRIDAY: De iPhone 14 nu tot €348 korting!
• Maximaal voordeel als je thuis Ziggo hebt
• 6 maanden Apple Music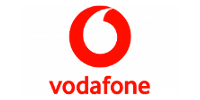 Bekijk actie
Algoritme vereenvoudigd
In de update heeft Prisma nu echter het algoritme vereenvoudigd. Het neurale netwerk werd verlost van 'overbodige elementen', zo Prisma-baas Alexey Moiseenkov'. Voorheen had de berekening van een filter ongeveer zestig keer zo veel rekenkracht nodig dan een smartphone kan bieden. Per minuut werden echter 35.000 foto's per minuut geüpload en dat konden de servers op den duur niet aan. Vandaar dat er naar een oplossing gezocht moest worden. Die is er nu in de vorm van de update.
Vreemde gebruikersvoorwaarden
Eerder was er kritiek op het privacy-beleid van Prisma. De app is gratis en waarschijnlijk moeten binnenkort betaalde filters geld opleveren. Door het gebruik van de cloudservers had de app echter uitgebreide rechten van je foto's nodig. In de gebruikersvoorwaarden staat zelfs dat het bedrijf persoonlijke gegevens aan derde partijen mag verstrekken. Of verkopen uiteraard. Nog zijn de gebruikersvoorwaarden overigens niet aangepast, maar dat zou nog wel kunnen gebeuren.