Vorige week werd duidelijk dat de FBI zonder hulp van Apple de iPhone van de San Bernardino-schutter heeft weten te kraken, daarna bleef het opmerkelijk stil. Heeft de FBI ook daadwerkelijk interessante informatie aangetroffen op het toestel? Of is alle consternatie voor niets geweest en zijn de onderzoekers hooguit wat vakantiekiekjes op het spoor gekomen?
Het is nog te vroeg
Volgens de advocaat van de FBI, James Baker, wordt er momenteel nog gewerkt aan het onderzoek, zo meldt The Wall Street Journal (via MacRumors). Tijdens een conferentie voor privacy-professionals zei Baker het volgende: 'We zijn nu bezig met het analyseren van de data, zoals we dat bij ieder strafrechtelijk onderzoek in het geval van terrorisme zouden doen.' Omdat de data pas sinds zeer recent toegankelijk zijn, is het volgens de advocaat 'simpel genoeg te vroeg' om te zeggen of er iets op de iPhone staat wat waardevol kan zijn voor het onderzoek.
De iPhone 14 nu tot €348 korting!
• Maximaal voordeel als je thuis Ziggo hebt
• 6 maanden Apple Music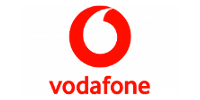 Bekijk actie
Geen achterdeur in iOS, ook niet voor de FBI
De FBI en Apple hebben maandenlang gesteggeld over het kraken van de iPhone 5c van de dader. De inlichtingendienst wilde Apple dwingen om een achterdeurtje in te bouwen in iOS, maar Apple zette de hakken in het zand. Tótdat vorige week opeens het nieuws kwam dat FBI zelf had ingebroken op het toestel. Hoe ze dat gelukt is, weten we nog niet – er zijn diverse scenario's te bedenken. Ook is nog onduidelijk of de betreffende methode werkt op alle iPhones of alleen op de oudere generaties.