Je hebt op internet een tof filmpje gezien en dat gemarkeerd als favoriet, zodat je het later op je gemak nog eens kunt bekijken. Toch slaag je er maar niet in om de video terug te vinden. Had je 'm nou een ster gegeven op Twitter? Een 'Vind ik leuk' op Facebook? 'Thumbs up' op YouTube? Je ziet door de bomen het bos niet meer.
Orde in de chaos
De app Favs stelt orde op zaken en zet de favorieten uit bijna twintig sociale netwerken op een rijtje. Alle video's, foto's, uitspraken waarvan je ooit hebt aangegeven dat je ze extra waardeert, verzameld in één iPhone-app: dat is best praktisch. Meer dan een soort 'best of' is het overigens ook niet. Je ziet geen nieuwe Instagram-foto's verschijnen, en grasduinen in Vimeo is er niet bij. Daarvoor moet je toch echt de apps van deze diensten opstarten of naar de betreffende websites gaan.
De iPhone 14 nu tot €7,50 korting per maand!
Maximaal voordeel als je thuis internet van Ziggo hebt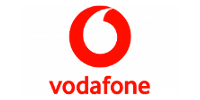 Bekijk actie
Geen synchronisatie
Eerder dit jaar verscheen er ook een Mac-versie van de app. Het is jammer dat de iPhone-versie hiermee niet synchroniseert en je in beide apps dus aan moet geven van welke sociale netwerken je lid bent. Verder zouden we deze app best willen liken, bookmarken, +1'en of wat dan ook!
iPhone | € 2,39 | Dirk Holtwick | 1,1MB