Ruim een jaar na de lancering van FaceTime (in juni 2010) blijkt dat de dienst nog geen gretig aftrek vindt onder Apple-gebruikers. Bezoekers van iCreate Magazine laten weten de dienst niet of nauwelijks te gebruiken.
Uitgeprobeerd
Slechts 37% van de deelnemers aan onze poll zegt FaceTime te gebruiken, vooral op iPhone of iPad (24%) of Mac (13%). 23% geeft aan FaceTime wel een keer te hebben geprobeerd, maar het daar bij te hebben gelaten wat betreft de videodienst. In totaal 21% van de deelnemers heeft helemaal geen behoefte aan videobellen, 16% gebruikt alternatieven, zoals bijvoorbeeld Skype.
Vodafone Runners: De iPhone 13 nu met 3 maanden gratis Apple TV+!
Maximaal voordeel als je thuis internet van Ziggo hebt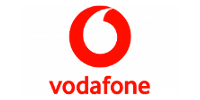 Bekijk actie
Dick reageert: 'Ik heb er nog geen behoefte eraan. Weet ook niet wie het allemaal kunnen. Wat niet is kan natuurlijk wel komen.' Daar heeft hij wellicht een punt. Misschien duurt het gewoon nog even voordat videobellen een echt ingeburgerde communicatiemethode is. Tot die tijd is FaceTime zijn tijd gewoon ver vooruit. Het enige wat Apple hoeft te doen is zorgen dat de dienst niet verouderd is tegen de tijd dat videobellen door jong en oud gebruikt gaat worden.
Wil jij ook je stem laten horen? Volgende week is er weer een nieuwe poll op iCreateMagazine.nl!