Net zoals op de iPhone en iPod touch zal FaceTime een standaard onderdeel worden van Mac OS X 10.7 Lion. Met FaceTime kun je via WiFi videobellen naar een telefoonnummer of e-mailadres, waardoor het makkelijker dan ooit is geworden om mensen te zien die op een totaal andere plek zijn. Op www.apple.com/nl/mac/facetime kun je een beta-versie van FaceTime voor de Mac downloaden. Dit is een testversie van het programma, die daardoor iets minder goed werkt dan het uiteindelijke product. Na enkele weken testen kunnen we nu echter al constateren dat Apple aan een hele mooie service bouwt.
Aantrekkelijker dan ouderwets bellen
Het is jammer dat de techniek zich voorlopig beperkt tot WiFi (of eventueel een kabelaansluiting op je Mac), want FaceTime zou je eigenlijk ook via een 3G-verbinding op de iPhone willen gebruiken. Het programma werkt zo simpel dat iChat in één klap overbodig is geworden en het idee dat je zowel mensen thuis als onderweg kan FaceTimen is stiekem een stuk aantrekkelijker dan dat ouderwetse bellen.
De iPhone 13 nu met 3 maanden gratis Apple TV+!
Maximaal voordeel als je thuis internet van Ziggo hebt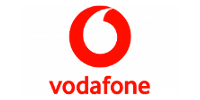 Bekijk actie
Zo simpel
FaceTime maakt gebruik van het Adresboek van je Mac: Als je het programma opent, krijg je direct al je contactpersonen te zien. Klik op een persoon om alle telefoonnummers en e-mailadressen van die persoon te zien. Klik vervolgens op een adres of nummer om die persoon te bellen. Vervolgens zal FaceTime overgaan op alle FaceTime-apparaten die de betreffende persoon heeft. Zo simpel werkt het eigenlijk.
Ook is het erg fijn om te zien dat overal aan gedacht is. Zo kantelt het FaceTime-scherm als de ander zijn iPhone of iPod touch horizontaal houdt. En je kunt het gesprek ook beeldvullend weergeven.
Nog een tijdje sleutelen
Je merkt eigenlijk alleen dat FaceTime nog niet af is, zodra het programma problemen krijgt bij het vinden van de juiste verbinding. Het programma heeft namelijk de neiging om op dit punt vast te lopen of geen verbinding te maken terwijl we weldegelijk het goede nummer of adres gebruikten. Dit overkomt ons nog regelmatig, dus daar mag Apple nog wel een tijdje aan sleutelen.