Op de 'Vind ik leuk'-knop van Facebook wordt sinds zijn introductie in 2009 dagelijks meerdere miljoen keer geklikt. In sommige situaties is die echter niet helemaal gepast, bijvoorbeeld bij een bericht over het overlijden van een familielid. In een vragenuurtje heeft Mark Zuckerberg daarom bekendgemaakt dat een nieuwe knop op de planning staat.
Dislike-knop
Een gebruiker wilde weten waarom er tot nu toe geen buttons voor andere gevoelsuitingen zijn, zoals 'Sorry', 'Interessant' of dus 'Vind ik niet leuk'. In zijn antwoord zei Zuckerberg dat gebruikers al lang zo'n Dislike-knop willen, maar het bedrijf is er bang voor dat berichten van gebruikers worden 'gedownvoted'. Een kleine uithaal naar social media-concurrent Reddit? Daar kunnen berichten namelijk zowel geüpvoted en gedownvoted worden.
De iPhone 14 nu tot €7,50 korting per maand!
Maximaal voordeel als je thuis internet van Ziggo hebt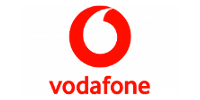 Bekijk actie
Komt de 'Ik voel met je mee'-knop?
'Vandaag is een bijzondere dag, omdat dit de dag is waarop ik kan zeggen dat we ermee bezig zijn en binnenkort een proef starten', aldus Zuckerberg. Hij begrijpt dat het verkeerd aanvoelt om op doodsmeldingen of nieuwsberichten over vluchtelingen in nood op 'Vind ik leuk' te klikken. De nieuwe knop moet een mogelijkheid bieden om begrip en medeleven te tonen.
Volgens Zuckerberg test Facebook al een tijdje verschillende knoppen, maar is het 'verrassend moeilijk om een passende te maken'. Wat de gebruikers nu precies kunnen verwachten, bijvoorbeeld een 'Ik voel met je mee'-knop, is dus niet helemaal duidelijk. Maar waarschijnlijk wordt het toch geen 'Vind ik niet leuk'-knop. Zou ook raar zijn, want als je die ongedaan maakt, vind je een bericht dan 'niet niet meer leuk'?