De iPhone X kun je straks ontgrendelen door er alleen naar te kijken: deze gezichtsherkennings-functie heet Face ID. Over hoe het werkt en hoe veilig het is, zijn op dit moment nog veel vragen. Apple heeft daarom nu een whitepaper uitgebracht waarin het een en ander wordt uitgelegd. De complete whitepaper over Face ID (pdf) lees je op de website van Apple.
Whitepaper over Face ID
In het document wordt uitgelegd hoe Face ID werkt en onder welke omstandigheden. Face ID is ontworpen om te werken met hoeden, sjalen, brillen, contactlenzen en veel zonnebrillen. Het werkt binnen, buiten en zelfs in volstrekte duisternis. Face ID werkt niet met foto's of maskers. Hij kan omgaan met subtiele veranderingen in je gezicht.
Black Friday: De iPhone 13 Pro nu extra voordelig met unlimited 5G data!
Internet van Ziggo thuis? Ontvang dan tot €5 korting per maand en dubbele data!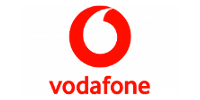 Bekijken
Wanneer werkt Face ID niet?
In de whitepaper legt Apple ook uit wanneer Face ID niet werkt – en daartussen zitten genoeg verklaringen voor de falende ontgrendelpoging tijdens de keynote op 12 september.
Het toestel is net aangezet of herstart
Het toestel is 48 uur niet ontgrendeld geweest.
De toegangscode om het toestel te ontgrendelen is 156 uur (6 en een halve dag) niet meer gebruikt, en Face ID 4 uur niet.
Het toestel is op afstand ontgrendeld.
Het is vijf keer niet gelukt om een gezicht te herkennen.
De SOS-noodmelding is gebruikt.
Apple geeft aan dat Face ID weer een stuk veiliger is dan de vingerafdrukscanner Touch ID. De TrueDepth-camera maakt een soort 3D-kaart van je gezicht, bestaande uit 30.000 infrarood-puntjes. De kans dat iemand anders je iPhone ontgrendelt met Face ID is 1 op de miljoen, tegenover 1 op de 50.000 bij Touch ID. De kans op een valse match is wel groter bij tweelingen en broers en zussen die veel op elkaar lijken. En ook bij kinderen onder de 13, omdat hun gezichtskenmerken nog niet volledig ontwikkeld zijn.
Over veiligheid en privacy gesproken: alle data en berekeningen die te maken hebben met Face ID, blijven op je iPhone staan. Er staat dus geen back-up van je gezicht in bijvoorbeeld iCloud.
iPhone X met Face ID
Hoe het in de praktijk allemaal werkt, merken we binnen nu en anderhalve maand. De iPhone X met Face ID wordt gelanceerd op vrijdag 3 november. Alle andere iPhones hebben nog Touch ID, zo ook de nieuwe iPhone 8 die vorige week verschenen is.