De mysterieuze minivans van Apple die al meerdere malen gespot zijn, zijn bedoeld voor het verzamelen van data voor kaarten en navigatie. Dat stelt Paul Godsmark, een expert op het gebied van zelfrijdende auto's, die door Cult of Mac gevraagd werd beeldmateriaal van de minivans te analyseren.
Afstanden meten
Hoe graag we dus ook willen geloven dat het om testritten gaat van elektrische auto's of software, de waarheid blijkt een stuk minder ambitieus. Volgens Godsmark beschikken de auto's van Apple over LIDAR-apparatuur op het dak, waarmee via lasertechnologie afstanden gemeten kunnen worden. Op die manier is het mogelijk om een 3D-model van een weg samen te stellen. Ook TomTom rijdt met dergelijke apparatuur rond.
BLACK FRIDAY: De iPhone 14 nu tot €348 korting!
• Maximaal voordeel als je thuis Ziggo hebt
• 6 maanden Apple Music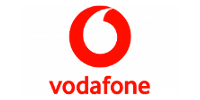 Bekijk actie
Zelfrijdende auto's
LIDAR wordt ook gebruikt bij het testen van zelfrijdende auto's, waaronder die van Google, Land Rover en Nissan. De oriëntatie van de apparatuur is dan echter anders. De rondrijdende minivans beschikken bovendien ook over een gps-antenne en camera's; typisch de apparatuur die gebruik wordt voor kaart- en navigatiedoeleinden. Aannemelijker is daarom dat Apple werkt aan een uitbreiding van zijn Kaarten-dienst, bijvoorbeeld met een Street View-achtige functie. Qua functionaliteiten doet Kaarten nog steeds onder voor Google Maps, dat veruit de meest populaire kaartensoftware op smartphones is.
Het is bovendien goed mogelijk dat dit project losstaat van het automotive-onderzoekslab, waar naar verluidt honderden werknemers werken aan een elektrische auto die in 2020 gelanceerd moet worden.