Is jouw iPhone of iPad ook chronisch leeg? En is er nóóit een stopcontact in de buurt? Met deze enorme powerbank, de Anker Powerhouse, heb je de eerste anderhalve maand niet eens een stopcontact meer nodig. Altijd handig als de apocalyps onverhoopt toch uitbreekt. Dus preppers, zet hem maar tussen je blikken met boontjes en zakken rijst.
Powerbank laadt alles eindeloos op
De Anker Powerhouse heeft een vermogen van 120.600mAh. Dat betekent dat hij je iPhone 40 keer compleet kan opladen, dus van helemaal leeg naar 100%. Maar deze monsterlijke accu kan ook met andere zaken uit de voeten. Zo kan hij een laptop 15 keer opladen, voor het opladen van een minikoelkast heeft-ie 7 uur nodig. Het apparaat heeft onder meer vier usb-poorten en een 12-voltaansluiting waarmee allerlei kleine apparatuur weer opgepept kan worden.
Het apparaat doet er trouwens zelf 10 uur over om opgeladen te worden. Heb je écht geen stopcontact in de buurt, dan kun je desnoods ook nog aan de slag met zonne-energie. Dan heeft de Powerhouse 16 uur nodig om weer op vol vermogen te draaien.
De iPhone 14 nu tot €348 korting!
• Maximaal voordeel als je thuis Ziggo hebt
• 6 maanden Apple Music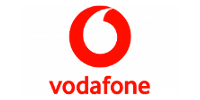 Bekijk actie
Verkrijgbaarheid Anker Powerhouse
De Anker Powerhouse is vooral bedoeld voor momenten dat je echt geen beschikking hebt over stroom. Bijvoorbeeld als je ergens aan het einde van de wereld wilt gaan kamperen, of als je gaat vissen midden op de oceaan. Je stopt deze mega-oplader dan overigens niet in je broekzak: hij weegt ruim 4 kilo en is niet voor niets uitgerust met een robuust handvat. Vooralsnog is deze powerbank alleen nog beschikbaar in Amerika, via Amazon – in ieder geval voor degenen die er 500 dollar voor over hebben.