De 'Back to the Mac'-keynote zit erop, en dus is het tijd de Apple-fan met de beste voorspelling te belonen met een iTunes-card.
Winnaar
Het viel niet mee om een winnaar aan te wijzen, want geen enkele voorspelling was écht goed. Van de vijftien inzendingen zaten er drie behoorlijk dicht bij de werkelijkheid. Dat waren Wouter, Edwin en Tim. Na uitvoerig overleg en langdurig wikken en wegen, hebben we één winnaar gekozen:
Wouter
De iPhone 13 nu met 3 maanden gratis Apple TV+!
Maximaal voordeel als je thuis internet van Ziggo hebt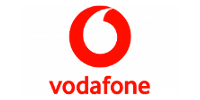 Bekijk actie
Gefeliciteerd, je ontvangt een iTunes-card ter waarde van € 15. Je kunt vandaag nog een e-mail van ons verwachten.
De werkelijkheid
Dankzij Apple's livestream zagen jullie met eigen ogen dat de presentatie als volgt verliep:
Mac-cijfers
iLife '11 demonstratie
FaceTime komt naar de Mac
Mac OS X 10.7 Lion
One More Thing: MacBook Air (in 11- en 13-inch)
Wouters voorspelling
De voorspelling van Wouter komt naar onze mening het dichtst in de buurt:
Eerst uiteraard de mooie (verkoop-)cijfers van de iPod, iPhone, iPad en (vooral over) de Mac
Aankondiging + demonstratie Mac OS X 10.7 (Lion) met o.a. meerdere iOS-functies en FaceTime
iLife '11 en iWork '11 (met o.a. sterk verbeterde versie van iWeb en mogelijk zonder iDVD)
nieuwe MacBook, MacBook Pro en MacBook Air (mogelijk allen met wat kleine aanpassingen aan het design, waarbij de Air waarschijnlijk een 11″ scherm krijgt)
Geen OMT.
Analyse
Wouter noemt alle vijf de punten – zelfs FaceTime – en hij wist ons te vertellen dat Lion gebruik maakt van iOS-functies. Wel zonde dat hij op enkele punten – met name de OMT – de mist in gaat.
Edwin en Tim zaten er niet ver naast. Tim zag iLife '11 en FaceTime jammer genoeg over het hoofd, en Edwin liet iets meer steken vallen dan Wouter. Hun voorspellingen kun je teruglezen op de wedstrijdpagina.
De iCreate-redactie bedankt de deelnemers. Wij vinden deze 'voorspel de keynote'-prijsvraag zeker voor herhaling vatbaar. Jij ook?