Uiteraard is het balen dat het Oranje deze zomer Nederland niet collectief aan het voetbal kijken krijgt. Maar inmiddels moeten we dat zo zoetjes aan een plekje gegeven hebben. Het blijft een toernooi dat ons continent gedurende een maand in zijn greep houdt. Op vrijdag 10 juni om 21.00 uur staat de openingswedstrijd tussen Frankrijk en Roemenië op het programma. We zochten voor je uit hoe je het best via apps en online het EK 2016 kunt volgen.
UEFA Euro 2016 en Onefootball
Om het overzicht te houden tijdens het EK lijkt de officiële app van de UEFA zelf de meest voor de hand liggende. Het blijkt echter dat de gratis app van Onefootball veel prettiger is. Bij de officiële is het nieuws actueler en accurater, maar voor het overige is het een matige app. De vormgeving is erg druk en doortikken een ramp. Het wedstrijdprogramma, de selecties en nieuws is allemaal veel eenvoudiger te vinden bij Onefootball. Ook de standen en statistieken zijn eenvoudig te vinden. Tijdens de wedstrijden zelf is het mogelijk een liveticker te volgen. Je kan ook je favoriete team aangeven en meldingen ontvangen als er nieuws is en gemaakte doelpunten komen per pushbericht bij je, indien gewenst.
De iPhone 14 nu tot €348 korting!
• Maximaal voordeel als je thuis Ziggo hebt
• 6 maanden Apple Music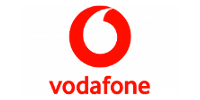 Bekijk actie
Fan Guide
Deze app lijkt voor Oranje-fans tamelijk onzinnig … Maar het is een té mooie app om buiten beschouwing te laten. En er zijn nog kaarten voor enkele wedstrijden. Twee duels van IJsland zijn bijvoorbeeld nog niet uitverkocht. Doen we gewoon of Jóhann Berg Gudmundsson geboren is in het Noord-Hollandse Winkel en Alfred Finnbogason in Akkrum.
Terzake. De gratis app Fan Guide geeft per speelstad een keurig overzicht van hoe er te komen, wat je er kan doen, waar de fanzone is en waar je kan overnachten. Daarnaast kan je contact maken met medefans om bijvoorbeeld wat af te spreken over het carpoolen naar een speelstad.
EK 2016-games
We hebben écht lang gezocht. Het is simpelweg niet gelukt een spelletje te vinden dat niét infantiel was. Ook spelletjes die gemaakt leken in het Nintendo 64 tijdperk waren niet van de lucht. Maar al de quiz-apps ('Uit welk land komt Cristiano Ronaldo?') en penalty shoot-outs, waar een EURO 2016 likje aan gegeven was, leken nergens op. Niet leuk om te spelen en erg snel in elkaar geflanst door de makers. En NEE, dit was niet omdat je Nederland niet kon kiezen bij een shoot-out.
Voetbalpools
De zoektocht naar pools voor het komende EK liep ook op een teleurstelling uit. Nu niet vanwege de lage kwaliteit, maar vanwege de complete absentie van pools via een app. Op internet zijn nog wel diverse pools te vinden, maar in de app-wereld blijft het oorverdovend stil.
Ben je UEFA-bobo?
Dan zou je wel eens heel erg geluk kunnen hebben. Er zal namelijk ook een flink gedeelte van het EK 2016 uitgezonden worden via Virtual Reality. Camera's op het veld, spelerstunnel en zelfs in de kleedkamer zullen een compleet nieuwe dimensie geven aan het toernooi. Maar live is dit is vooralsnog alleen te zien voor bobo's van de UEFA. Als je daar, net als wij, niet toe hoort dan is er een schrale troost. Een selectie van de beelden zijn later terug te zien op YouTube.
Het echte werk
Wat uiteindelijk het prettigst blijft, is het kijken naar voetbal. Dat kan uiteraard via de good-old televisie waar de NOS alle rechten voor heeft. Mocht je niet in de buurt van een televisie zijn of het apparaat al een tijdje niet meer serieus nemen, dan is er de mogelijkheid online te kijken. Nos.nl streamt alle wedstrijden. Met voldoende batterij en dito bereik kan je dus rustig op pad tijdens het EK Voetbal 2016. Vergeet alleen je iPhone of iPad dan niet.