Deze week vrijdag, 16 september, is het zover, dan krijg je de iPhone 7 (Plus) in huis als je hem afgelopen week op tijd besteld had. Of je gaat naar de Apple-winkel, bekijkt nog even de nieuwe kleuren en maakt dan een beslissing. Hoe dan ook, je kunt in ieder geval uitkijken naar deze nieuwe telefoon. De eerste reviews zijn binnen en voor het grootste deel zijn ze positief, ook al moeten er een aantal kanttekeningen bij geplaatst worden.
Anti-angst iPhone
The Wall Street Journal noemt de nieuwe iPhone 7 de 'anti-angst iPhone'. Apple heeft in het nieuwe model namelijk de drie grootste angsten van de iPhone-gebruikers aangepakt. Ten eerste: de iPhone 7 houdt het in een test anderhalf uur langer vol op een acculading dan zijn voorganger. Batterij-angst: check. Ten tweede hebben ze de telefoon een anderhalf uur in een zwembad laten duiken, zonder dat er ook maar iets gebeurde. Angst voor water: check. En ten slotte maakt de iPhone nu onder slechte lichtomstandigheden betere foto's, dankzij het grotere diafragma en de optische beeldstabilisatie op beide modellen. Angst voor te donkere en bewogen foto's: check! Volgens de site is een update naar de iPhone 7 hierdoor zeker de moeite waard.
De iPhone 14 nu tot €348 korting!
• Maximaal voordeel als je thuis Ziggo hebt
• 6 maanden Apple Music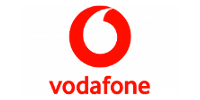 Bekijk actie
Gitzwart en de thuisknop
John Gruber van Daring Fireball merkt op dat de gitzwarte versie van de iPhone 7 wel erg snel krassen krijgt. Apple zegt het zelf op zijn website, maar Grubers gitzwarte iPhone 7 had na twee dagen gebruik al meer krassen dan zijn 6s van een jaar oud. Als je hier gevoelig voor bent, kun je toch beter een van de andere kleuren kiezen.
Iets wat Gruber ook niet helemaal bevalt, is de nieuwe thuisknop. Zoals je wellicht weet klikt en beweegt die niet meer. De verwachting was dat Apple met de Taptic Engine voor een soortgelijk gevoel kon zorgen als bij de MacBook. Op de laptop kun je ook niet meer het trackpad naar beneden drukken, maar voelt het toch aan alsof je dat doet. Volgens Gruber is het Apple helaas niet gelukt om dat effect op de telefoon te krijgen. Hij zegt dat je nu het gevoel hebt alsof de hele iPhone klikt en niet meer alleen de thuisknop. Door de nieuwe thuisknop gebruikt hij nu vaak per ongeluk de Reachability-functie – voor deze klik je twee keer op de home-knop.
Sneller en zuiniger door A10 Fusion
Wat de processor betreft is de iPhone 7 weer een grote stap vooruit. TechCrunch beschrijft hoe de nieuwe A10 Fusion werkt. Het concept lijkt op het big.LITTLE-principe van ARM. Er zijn twee cores die het harde werk doen en twee andere voor de rustige achtergrondtaken. Maar in feite heeft Apple dat concept zelfs nog verbeterd. Terwijl in een standaard big.LITTLE-opstelling de prestatie- en efficiency-cores strikt gescheiden zijn, mogen ze bij de iPhone 7 wel samenwerken. De efficiency-cores mogen bijvoorbeeld op de achtergrond wel het harde werk doen en verbruiken daarbij maar een vijfde van de energie in vergelijking met de prestatie-cores. Hierdoor kon de A10 Fusion weer veel sneller worden dan zijn voorganger, maar is die tegelijkertijd toch energiezuiniger.
Overgangsfase zonder koptelefoonaansluiting
Zoals je weet heeft de iPhone 7 zijn koptelefoonaansluiting verloren. De toekomst is draadloos, vindt Apple en biedt daarom vanaf oktober ook nieuwe draadloze AirPods aan. Nilay Patel van The Verge ziet dat als een soort overgangsperiode voordat de iPhone helemaal draadloos gaat, inclusief opladen dan. Maar zover is het nog niet en daarom is hij ook niet erg positief over het wegvallen van de koptelefoonaansluiting.
Apple neemt afstand van een veelgebruikte standaard om nieuwe technieken te implementeren, maar deze blijven vervolgens voorbehouden aan Apple's eigen producten. De AirPods en Apple's nieuwe Beats Solo3-hoofdtelefoon kun je heel gemakkelijk koppelen aan de iPhone, maar dat geldt niet voor andere bluetooth-koptelefoons. Deze moeten het oude bluetooth-menu blijven gebruiken. Als Apple echt denkt dat draadloos de toekomst is, moet het dat eenvoudigere koppelen ook voor derde partijen beschikbaar stellen, vindt Patel. 't Is maar goed dat Apple er een adaptertje gratis meelevert.