Er heeft bij Apple weer een kop moeten rollen wegens het Kaarten-debacle. In navolging van iOS-baas Scott Forstall heeft ook Richard Williamson, de leidinggevende over het Kaarten-project, zijn congé gekregen.
Eddy Cue
Na het ontslag van Scott Forstall heeft Eddy Cue de leiding gekregen over Kaarten en Siri. Cue wordt ook wel Apple's probleemoplosser genoemd; eerder toverde hij bijvoorbeeld het tegenvallende MobileMe om tot het succesvolle iCloud.
De iPhone 14 nu tot €7,50 korting per maand!
Maximaal voordeel als je thuis internet van Ziggo hebt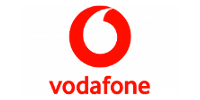 Bekijk actie
Voor het Kaarten-team is Cue van plan om nieuwe groep leidinggevenden aan te stellen, zo meldt Bloomberg, en daarvoor moest Williamson dus wijken. Een vervanger is nog niet aangewezen.
Verbeteringen
In de tussentijd wint Cue adviezen in van buitenaf en heeft hij TomTom aangespoord om de navigatiedata en points of interest te fixen. Intern wordt er bij Apple hard gewerkt om Kaarten op te lappen, met boven aan het lijstje de meest chronische problemen, zoals points of interest in Amerika en satellietbeelden van Groot-Brittannië.
Merk jij al verbeteringen met Kaarten? Of heb je geen problemen?