Je hebt nog exact één maand de tijd om jouw creatie voor de 'Laat zien wat je kunt!'-wedstrijd in te sturen. Op vrijdagavond 12 november om 23:59 uur sluiten de hekken en moeten alle inzendingen binnen zijn. Mis je deze deadline? Dan ding je niet meer mee naar de hoofdprijs van € 500 – te besteden bij een willekeurige Apple Premium Reseller – of één van de twee overige prijzen; een Office voor Mac 2011-pakket.
Wat moet je doen?
Creëer een (concept)advertentie waarmee jij uitdrukt waarom Office voor Mac 2011 zo belangrijk voor je is. Gebruik al je creativiteit en een Mac-programma naar keuze om een (concept) advertentie te maken. Dit mag in elke vorm die je maar kunt bedenken: een tekstdocument, een afbeelding, een presentatie, een radiocommercial, een website, een reclamefilmpje of wat dan ook.
De iPhone 13 nu met 3 maanden gratis Apple TV+!
Maximaal voordeel als je thuis internet van Ziggo hebt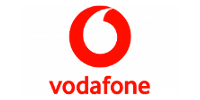 Bekijk actie
Wat kun je winnen?
De winnaar zal uitgenodigd worden om met artdirector Sigfrid van Driel van reclamebureau Impressive Arts zijn of haar conceptadvertentie verder uit te werken voor een advertentie van Microsoft in iCreate.
Als extra motivatie loven wij samen met Microsoft de volgende prijzen uit voor de beste, mooiste, meest creatieve en meest aansprekende (concept)advertentie:
1e prijs: een waardebon van € 500, te besteden bij een willekeurige Apple Premium Reseller
2e prijs: de duurste versie van Office voor Mac: Thuisgebruik & Zelfstandigen 2011 (à € 379)
3e prijs: Office voor Mac voor het hele gezin: Thuisgebruik & Studenten Familypack (à € 139)
Waar vind ik meer informatie?
Voor meer informatie kijk je op onze wedstrijdpagina. Daar wordt uitgelegd hoe je jouw inzending verstuurt en wat de voorwaarden voor deze wedstrijd zijn.
En vergeet niet; de deadline voor deze wedstrijd is vrijdag 12 november om 23:59 uur.
Veel succes!
Ter inspiratie hieronder een van de inzendingen voor de wedstrijd: