De Dropbox-app kan voortaan automatisch video's en foto's uploaden die je op je iPhone of iPad maakt. Gisteren kwam een update uit waarmee de functionaliteit werd toegevoegd. Eerder was deze toffe functie alleen beschikbaar voor mensen met een Android-toestel.
Met het oog op dataverbruik kun je zelf kiezen of je alleen via een wifi-verbinding automatisch wilt uploaden of ook via 3G. Daarnaast mag je beslissen of je alleen nieuwe media of je complete media-bibliotheek wilt uploaden.
De iPhone 14 nu tot €7,50 korting per maand!
Maximaal voordeel als je thuis internet van Ziggo hebt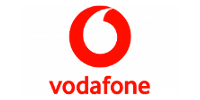 Bekijk actie
Beloning
Fervente uploaders krijgen van Dropbox overigens een beloning: hoe meer je automatisch uploadt, hoe meer extra opslagruimte je krijgt. Je kunt maximaal 3 gigabyte extra opslagruimte krijgen door gebruik te maken van de nieuwe functie.
Galerij
Ook nieuw: Gallery, oftewel de galerij. Hier vind je alle foto's die op Dropbox hebt geplempt zodat je ze gemakkelijk kunt bekijken. Je favoriete foto's kun je taggen en downloaden naar de fotorol.
Downloaden
Er is geen excuus om de app van Dropbox niet op je thuisscherm te zetten: de app is helemaal gratis te downloaden en is ontzettend handig als je overal toegang wilt hebben tot je bestanden. Heb je de app en wil je updaten om voortaan automatisch te uploaden? Start dan de App Store-app, tap op 'Updates' en werk de app bij om voortaan automatisch je foto's te uploaden.