Heb je nog meer bewijs nodig dat de draadloos oplaadbare AirPods binnenkort gaan komen? In de nieuwste bèta van iOS 12 is een animatie te zien van de draadloze oplaadcase die je via AirPower of elke andere Qi-oplader kunt opladen. De draadloos oplaadbare AirPods werden al in september van afgelopen jaar gepresenteerd, samen met de iPhone X en het laadmatje AirPower. Zowel de AirPods als AirPower zijn echter tot nu toe nog niet verschenen.
Animatie AirPods
De nieuwe oplaadcase van de AirPods heeft een LED-lampje aan de buitenkant die de status van de accu toont. In de vorige versie zat die aan de binnenkant van het apparaat, zodat je de case altijd moest openen om te kijken hoe vol de batterij nog is. Voor het gebruik met AirPower is het natuurlijk veel handiger om dat meteen aan de buitenkant te kunnen zien.
De iPhone 14 nu tot €348 korting!
• Maximaal voordeel als je thuis Ziggo hebt
• 6 maanden Apple Music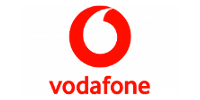 Bekijk actie
In de bèta zijn twee animaties te vinden. In de eerste brandt een oranje lampje dat aangeeft dat de AirPods geen accu meer hebben of aan het opladen zijn. In de tweede brandt het lampje groen, wat betekent dat ze opgeladen zijn.
Nieuwe AirPods
De nieuwe AirPods hebben de identificatiecode AirPods1,2 (het huidige model is AirPods1,1). Het is niet duidelijk of deze AirPods als compleet nieuw model worden gelanceerd, of dat de oplaadcase alleen als extra add-on wordt verkocht. In ieder geval kun je de nieuwe oplaadcase los kopen, beweert 9to5Mac. Dit moet het voor bezitters van de oude AirPods mogelijk maken om ook te profiteren van AirPower.
AirPower
AirPower werd dus oorspronkelijk al tijdens de iPhone-keynote van vorig jaar gepresenteerd, maar werd nog steeds niet officieel uitgebracht. Naar verluidt was het oplaadmatje toch moeilijker om te maken dan Apple had verwacht. Voor nu achten we de kans groot dat het tijdens de keynote in september eindelijk zo ver is. Er is overigens zelfs een gerucht dat de nieuwe oplaadcase van de AirPods ook je iPhone kan opladen!