Het update-icoontje verschijnt wellicht nog niet op je iPhone of iPad, maar iOS versie 6.1 staat toch echt klaar. Ga hiervoor naar 'Instellingen>Algemeen>Software-update' en wacht tot de update verschijnt. Op mijn iPhone 4S is de update 86,7 MB groot. Downloaden gaat opvallend rap.
Vernieuwingen
Met de update werkt LTE-internet bij 36 extra iPhone-providers wereldwijd. Als Nederlander heb je hier geen profijt van, want KPN staat niet op de lijst van aanbieders. iPad-gebruikers kunnen met iOS 6.1 over de grens verbinding maken met 23 nieuwe mobiele netwerken. De tweede vernieuwing op Apple's lijstje is: iTunes Match-abonnees kunnen nu afzonderlijke nummers downloaden uit iCloud.
De iPhone 14 nu tot €7,50 korting per maand!
Maximaal voordeel als je thuis internet van Ziggo hebt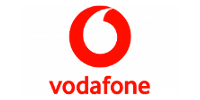 Bekijk actie
iPhone 3GS
Het meest spraakmakende nieuwtje is dat Apple de iPhone 3GS nog steeds ondersteunt. Het toestel verscheen 3,5 jaar geleden, in juni 2009. Toen was Beatrix nog koningin.
De update is beschikbaar voor de iPhone 3GS of nieuwer, iPad 2 of nieuwer, iPad mini en iPod touch 4G of nieuwer.