Apple laat het niet toe te downgraden naar een oude versie van iOS. Als je eenmaal een nieuwe update hebt geïnstalleerd dan is er geen weg terug. Dit is vervelend als je per ongeluk de nieuwste iOS update installeert op je gejailbreakte iPhone omdat je dan moet wachtten op een nieuwe jailbreak. Gelukkig is er nu een manier om alsnog te downgraden naar oudere versies.
Het eerste wat je moet doen is je SHSH blob uploaden naar de server van Cydia. Deze 'blob' is een unieke digitale handtekening die Apple gebruikt om je apparaat te verifiëren als je via iTunes probeert je firmware te herstellen. Als er een nieuwe firmwareversie uitkomt wordt je handtekening ook vernieuwd en kun je dus niet meer terug naar een oudere versie. De makers van Cydia hebben nu een manier waarmee je iTunes voor de gek kunt houden en zo alsnog kunt downgraden. De heren van Redmond Pie leggen je precies uit wat je hiervoor moet doen.
Vervolgens komt het daadwerkelijke downgrade proces. Ook hier heeft Redmond Pie een uitgebreid stappenplan voor. Als de downgrade succesvol is kun je jouw iPhone of iPod touch gewoon weer jailbreaken.
Vodafone Runners: De iPhone 13 nu met 3 maanden gratis Apple TV+!
Maximaal voordeel als je thuis internet van Ziggo hebt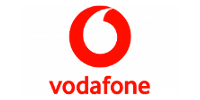 Bekijk actie
Het nadeel van deze methode is dat het alleen werkt als je jouw SHSH blob al ergens hebt opgeslagen voordat je update naar de nieuwste versie van iOS. Als je dus per ongeluk iOS 4.0.2 op je iPhone 4 hebt geïnstalleerd zonder je SHSH bestanden op te slaan is er (nog) geen manier om te downgraden of te jailbreaken.
Let op: Wij zijn niet verantwoordelijk voor mogelijke schade die je iPhone kan oplopen bij het volgen van de handleidingen op Redmond Pie.