Vorige week kwamen de iPhone 7 (Plus) en de Apple Watch Series 2 uit. Natuurlijk doet Apple er alles aan om de nieuwe producten aan de man te brengen, dus zijn er enkele nieuwe reclamevideo's verschenen waarin de sterke punten van de nieuwe spullen worden uitgelicht.
iPhone 7: Midnight
De opmerkelijkste verandering aan de nieuwe iPhone 7 (Plus) is de sterk verbeterde camera – het Plus-model heeft zelfs een dubbele camera. Fotografie is waar het eerste spotje van Apple om draait: een skater trekt er 's nachts op uit en maakt onder lastige lichtomstandigheden de prachtigste foto's van vliegensvlugge dieren.
https://youtu.be/R27KHLQ0cIU
De iPhone 14 nu tot €348 korting!
• Maximaal voordeel als je thuis Ziggo hebt
• 6 maanden Apple Music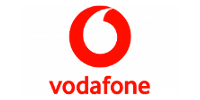 Bekijk actie
iPhone 7: Morning Ride
Een andere vernieuwing aan de nieuwe iPhone is dat-ie voortaan waterdicht is. Dat betekent dat hij een plons in het toilet of in het bad zonder problemen overleeft. Het betekent óók dat de iPhone een hevige onweersbui prima doorstaat. Of je daar zelf tegen kunt, is natuurlijk weer een ander verhaal.
https://youtu.be/rTFPB4OUqrM
Apple Watch Series 2: Go Time
Sinds afgelopen vrijdag ligt ook de Apple Watch Series 2 in de winkel. En daar kun je mee surfen, spinnen, rennen, zwemmen, hoepelen, boksen … Je wordt al moe als je ernaar kijkt, maar gelukkig helpt het slimme horloge je ook om te ontspannen.
https://youtu.be/5t21_e7_-cQ
Apple Music
De leukste video hebben we voor het laatst bewaard: James Corden (bekend van  Carpool Karaoke dat binnenkort naar Apple Music komt) presenteert ten overstaan van een aantal belangrijke Apple-opperhoofden zijn ideeën over Apple Music. Met onder meer een briljante imitatie van Pharell Williams.