Op maandag 21 maart is het zover, dan vindt Apple's keynote plaats. Waar gaat Apple deze lente mee voor de dag komen?
iPhone 5se of iPhone SE
De iPhone is er de laatste jaren alleen maar groter op geworden, en daar is niet iedereen even gelukkig mee. Het scherm van de nieuwe iPhone meet 4 inch – volgens Apple (tijdens de lancering van de iPhone 5) het perfecte formaat om het apparaat met één hand te kunnen bedienen. Tegelijkertijd heeft deze smartphone allerlei functies die pas de laatste jaren geïntroduceerd zijn door Apple.
Over de nieuwe iPhone wordt gezegd dat je er Live Photos mee kunt maken, dat hij een A9-processor heeft en dat hij voorzien is van een thuisknop met de snelle versie van Touch ID. 3D Touch zou nog wel ontbreken aan het nieuwe toestel. Over de naam wordt nog wel gesteggeld: iPhone 5se of iPhone SE!?
De iPhone 14 nu tot €348 korting!
• Maximaal voordeel als je thuis Ziggo hebt
• 6 maanden Apple Music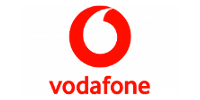 Bekijk actie
Kleinere iPad Pro
Aanvankelijk werd gedacht dat Apple op de proppen zou komen met een nieuwe iPad Air. En wat zou deze nieuwe iPad Air 3 bizar veel gaan lijken op de grote iPad Pro die eind vorig jaar het levenslicht zag! Op iedere hoek een speaker, dezelfde A9X-processor, compatibel met de Apple Pencil en het Smart Keyboard … Vervolgens namen de geruchten over de nieuwe 9,7-inch iPad een niet-zo-heel-erg verrassende wending: de nieuwe iPad wordt geen iPad Air 3, maar een kleine iPad Pro!
Uitbreiding Apple Watch
Een compleet nieuwe Apple Watch verwachten we dit voorjaar nog niet, maar we denken wel dat er iets rondom de oude Apple Watch staat te gebeuren. Mogelijk komen er nieuwe horlogebandjes voor de Apple Watch. Niet alleen in mooie nieuwe materialen en kleurtjes, maar ook met extra functionaliteit. Dat zou prima aansluiten bij de uitspraken van Tim Cook over gezondheidsproducten die Apple aan het ontwikkelen is. Verder verwachten we ook nog iets van de zuurstofsensor die al in de Apple Watch is ingebouwd, maar die tot nu toe nog niet werkzaam is.
iOS 9.3
Voor een tussentijdse update heeft iOS 9.3 bijzonder veel te bieden. Een speciale scherm-modus die ervoor zorgt dat je beter kunt slapen (Night Shift), een manier om je persoonlijke notities beter te beschermen, meer mogelijkheden voor de Apple Watch – in iCreate 76 lees je meer over deze verrassende tussenstap. Waarschijnlijk kun je de gratis update van het besturingssysteem in de week na de keynote installeren op je iPhone, iPad of iPod touch.
Nieuwe MacBook
Apple brengt met de regelmaat van de klok nieuwe MacBooks uit, er zit een bijna te voorspellen aantal dagen tussen het verschijnen van de MacBooks in. MacRumors houdt die cyclus nauwgezet bij. De huidige MacBooks (van welk type dan ook) hebben bijna zonder uitzondering hun uiterste houdbaarheidsdatums overschreden. Mocht er deze lente niks nieuw onder de zon zijn voor de MacBooks? Dan verwachten we dat er tijdens de WWDC in juni alsnog iets staat te gebeuren.
iCreate en de keynote
Natuurlijk volgen wij de keynote van Apple op de voet. Tijdens de keynote praten we je direct bij over de nieuwste ontwikkelingen. Houd deze site dus in de gaten en je mist geen enkele update. Ook via Twitter en onze nieuwsbrief houden we je op de hoogte!