Gisteren bevestigde de bètaversie van iOS 8.2 de komst van een aparte app voor de Apple Watch. 9to5Mac heeft nu de hand weten te leggen op een heleboel details en screenshots van deze app, Companion genaamd, waarmee je de instellingen van Apple Watch-apps en de verbinding tussen de iPhone en Watch beheert.
Apple Watch-app Companion
Wij hebben een aantal functies van de Companion-app voor je uitgelicht. Dit alles stel je dus in via je iPhone.
De iPhone 14 nu tot €7,50 korting per maand!
Maximaal voordeel als je thuis internet van Ziggo hebt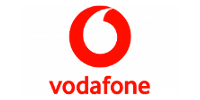 Bekijk actie
Het is mogelijk om apps op de Watch in te delen via een virtueel scherm.
Je kunt standaardantwoorden instellen voor binnenkomende tekstberichten. Ook kun je op de Watch antwoorden met een dicteerfunctie of audioboodschap, en leesbevestigingen in- of uitschakelen.
Meldingen van tekstberichten kunnen uitgeschakeld worden, of je kunt ervoor kiezen om alleen meldingen te ontvangen van personen uit je contactenlijst.
De Apple Watch beschikt over een aantal opties voor Toegankelijkheid, zoals VoiceOver, inzoomen, grijstinten enzovoort.
Net als op de iPhone is er een 'Info'-scherm met informatie over de Watch en het aantal opgeslagen liedjes, foto's en apps.
Andere details over de Apple Watch
Kaarten op de Watch ondersteunt een trilfunctie voor het navigeren.
Net als op de iPhone kun je een viercijferige toegangscode instellen. Dit is vereist voor het gebruik van Apple Pay.
Het aantal verbrande calorieën wordt automatisch berekend aan de hand van de hartslagmeter en lichaamsbewegingen.
De Apple Watch beschikt over interne opslag, maar hoeveel precies is niet bekend.