De nieuwe iPad ligt vanaf vrijdag in de (buitenlandse) schappen, maar vandaag is er al een uitpakvideo van de derde generatie iPad opgedoken. De video is in het Vietnamees.
Legitiem?
Het is echter nog maar de vraag of deze video, of beter gezegd: deze iPad, echt is. Apple's nieuwste tablet is onderwerp van gesprek en voor hetzelfde geld proberen deze pientere Vietnamezen een paar bezoekers naar hun website te trekken met een valse video. Maar ik geef ze echter het voordeel van de twijfel want de video en foto's ogen legitiem.
De iPhone 14 nu tot €7,50 korting per maand!
Maximaal voordeel als je thuis internet van Ziggo hebt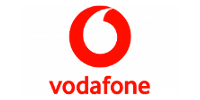 Bekijk actie