Wie houdt er nu niet van geld? Niet voor niets gebruiken we bijna allemaal een bankieren app: snel saldo checken of geld overmaken, we zijn er helemaal aan gewend. Maar welke apps mag je nog meer niet missen deze zomer, als je van geld houdt?
1. Bitvavo
Cryptocurrencies zijn de laatste jaren enorm in opkomst en steeds meer mensen handelen erin. Maar als we iets geleerd hebben, is het wel dat deze virtuele muntjes nogal van koers kunnen veranderen, de hele dag door. Soms voelt het misschien wel of je in een casino Nederland zit, in plaats van dat je je op de valutamarkt beweegt. De ene keer win je, de andere keer sta je maar zo op verlies.
De iPhone 14 nu tot €7,50 korting per maand!
Maximaal voordeel als je thuis internet van Ziggo hebt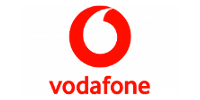 Bekijk actie
Bitvavo is een platform voor het handelen in crypto's, van Nederlandse makelij, betrouwbaar en voordelig. Ze hebben inmiddels ook een app, waardoor jij altijd in de gaten kunt houden hoe het met de koersen staat. Stel je waarschuwingen in, dan krijg je deze via een pushbericht op je iPhone zodat je direct kunt handelen. Kopen of verkopen, dat maakt niet uit, het gaat allemaal even snel en eenvoudig.
Het voordeel van het gebruik van deze app is dat je geld kunt storten via iDEAL. Dus direct in je bankieren-app. Je hele cryptohandel in je broekzak, zo kunnen we de Bitvavo app wel noemen. Een must-have voor elke cryptohandelaar dus.
2. Spendo
Als je geld wil uitgeven, is het wel handig te weten of dat ook kan. Met Spendo, wederom een Nederlands platform, heb jij altijd en overal inzicht in jouw uitgaven. Je kunt bijvoorbeeld een doel instellen en kunt dus steeds bekijken of je nog op koers ligt om jouw (maand)doel te behalen.
Er wordt natuurlijk wel wat van je verwacht: namelijk dat je elke uitgave toevoegt aan de app. Daarbij kun je ook een omschrijving meegeven, zodat je ook in één oogopslag helder hebt waar jij je geld aan uitgeeft. Want zeg nu eerlijk, weet jij nog welke transacties op je bankrekening precies waarvoor waren, weken of maanden later? Daar staat alleen een winkelnaam, maar of je bij de drogist noodzakelijke dingen kocht, of het zoveelste nagellakje, dat weet je dan vast niet meer.
Om grip te krijgen op jouw uitgaven, is dat juist wel handig om te weten. En je ziet zo dus ook of er die maand nog ruimte is voor een goede shopsessie of dat je beter thuis kunt blijven.
3. MoneyWiz 2021
Klinkt inzicht in je uitgaven jouw als muziek in de oren maar weet je ook dat jij dat echt niet allemaal handmatig bij gaat houden? Dan is MoneyWiz 2021 jouw app. Deze kun je namelijk koppelen aan je internetbankieren en daarmee worden de transacties automatisch ingeladen. Maar, dan weet je dus nog niet waar je het aan uitgegeven hebt, zo slim zijn de apps tegenwoordig nog niet. Maar, je hebt wel een stap minder (handmatig) te doen en dat is mooi meegenomen toch?
De app is buitengewoon goed beveiligd, jouw gegevens zijn veilig. Je krijgt ruim honderd functies die je aan meer informatie over je uitgaven helpen, tientallen rapportagemogelijkheden en de mogelijkheid om ook inzicht te krijgen in zakelijke financiën (voor ZZP'ers). Daarnaast is MoneyWiz speciaal gemaakt voor iOS en dat betekent dat deze optimaal werkt voor iPhone-gebruikers.
4. Bloomberg Business
Weten wat er speelt in de (financiële) wereld en dit nieuws altijd bij de hand hebben? De Bloomberg Business-app biedt uitkomst. Binnen veertig categorieën kun je je eigen favorieten instellen, zodat het nieuws dat jij belangrijk en/of interessant vindt, niet verloren gaat in al het andere nieuws. Je kunt pushberichten instellen zodat je echt niets meer mist en direct op de hoogte bent.
Ook koersen en nieuws uit de financiële markten vind je in deze app, een absolute must-have voor iedereen die graag bovenop het nieuws zit, al dan niet om er direct naar te handelen (op de beurs bijvoorbeeld).
5. Todoist
De beste ideeën bedenk je vaak wanneer het niet uitkomt. Zonde om daardoor geld mis te lopen, want wie weet heb jij wel het gat in de markt gevonden, onder de douche of terwijl je met de hond aan het wandelen bent! Todoist is de app waarin je al je ideeën, taken en andere zaken in kunt voeren. Is het tijd dan krijg je vanzelf een herinnering. Dus ook ideaal voor drukke mensen, om je eraan te herinneren dat het even tijd is om het nieuws te bekijken, je cryptokoersen te checken of even je uitgaven te controleren.
Geen échte financiële app dus, deze laatste, maar wel één die eigenlijk bij niemand mag ontbreken. Tijd is geld tenslotte, en alles waarmee je het jezelf gemakkelijk kunt maken, levert dus indirect al geld op.