We zitten op de helft van het jaar 2022. Het is lekker weer buiten, de vakanties komen eraan en het is tijd om te gaan ontspannen. Je iPhone is tegenwoordig onmisbaar en zo functioneel, dat het een uitstekend middel is om mee te ontspannen terwijl je geniet van de zon en een drankje. Of dat nu thuis in de tuin is, op je balkon of je vakantieadres … om je op weg te helpen, hebben we een mooi overzicht van de populairste iPhone-games voor je.
1. Crush the Castle Legacy
Wil je een klassiek gevecht op je telefoon? Dan is Crush the Castle Legacy ongetwijfeld wat voor jou. Een game die je terugbrengt naar de middeleeuwen en waarin een Trebuchet (katapult) de hoofdrol speelt – destijds een van de krachtigere wapens om vijanden te bestoken. Je neemt de controle over deze enorme slingerarm om objecten richting de vijand te smijten met als doel de nederzetting te reduceren tot een armzalig hoopje hout en steen.
BLACK FRIDAY: De iPhone 14 nu tot €348 korting!
• Maximaal voordeel als je thuis Ziggo hebt
• 6 maanden Apple Music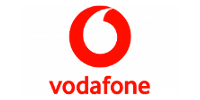 Bekijk actie
Crush the Castle Legacy is gelijk een compleet pakket, want het betreft alle levels van de originele game, de opvolger, en de uitbreidingen die later zijn verschenen. Je hebt dus behoorlijk veel nederzettingen om met de grond gelijk te maken. Meer dan 300 om precies te zijn, dus daar ben je wel even mee bezig. Gezien de levels vrij kort zijn, is Crush the Castle Legacy een ideale game om tussendoor te spelen. Een indruk krijgen? Bekijk dan zeker even de trailer hieronder.
2. Casino spellen online
Ben je een speler die graag wat meer variatie wil hebben? Ben je niet vies van een gokje wagen? Dan is het meespelen in online casino's ook een mogelijkheid. De games die je in het casino speelt zijn tegenwoordig allemaal responsive en daardoor werkt het als een trein op je iPhone. Het spel past zich automatisch aan op je toestel en je speelt op je gemak een leuke videoslot.
In de afgelopen jaren jaren hebben creatieve gokkasten met mooie thema's en bijbehorende stijlen, zelfs met verhalen, een opmars gekend. Niet alleen bij gokkasten, maar bij alle casinospellen is de productiekwaliteit vergelijkbaar met die van veel andere grote spellen en hoge kwaliteit staat natuurlijk voor veel plezier. Ontdek het via Time2Play! Daar vind je alle informatie die je moet weten over mobiele casino's.
3. Super Mario Run
De besnorde Italiaanse loodgieter is dé mascotte van Nintendo. Mario heeft zijn opwachting gemaakt in tig van avonturen op de platformen van Nintendo zelf, maar bezoekt ook geregeld de iPhone. Een leuk spel om deze zomer te spelen is Super Mario Run. Een game die de oude Mario-games van weleer eer aan doet met een schitterend platformavontuur.
Je waant je haast terug in de tijd, waarbij je van links naar rechts een parcours aflegt dat vergelijkbaar is met de klassieke 2D-games. Maar dan natuurlijk in een modern jasje, wat er adembenemend uitziet. Lukt het jou om in de vele levels naar de vlag toe te rennen en die te hijsen? Hoe verder je komt, des te lastiger het is. Dit spel speel je nu op je gemak via je jouw iPhone, dus een Nintendo Switch is niet langer nodig.
Je kunt Super Mario Run gratis downloaden en als je meer wilt, schaf je voor een prikkie extra levels aan.
Pak je iPhone erbij, download één van de games of bezoek het online casino! Fijne vakantie alvast.