Iedereen zat gisteren op het puntje van zijn stoel. iTablet? iSlate? Nee, een iPad! Steve Jobs vertelt het je zelf:
Wil je de volledige presentatie bekijken, 1 uur en 33 minuten iPad en Steve Jobs, klik dan hier! Voor degenen die geen tijd hebben om de hele presentatie te bekijken, maar op zoek zijn naar specifieke informatie, geven we een kleine rondleiding.
Inleiding
8.48 min: Steve Jobs "We call it the iPad!"
8.48 min: Steve Jobs: "I happen to have one right here!"
9.16 min: Korte introductie van de iPad
De iPhone 13 nu met 3 maanden gratis Apple TV+!
Maximaal voordeel als je thuis internet van Ziggo hebt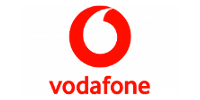 Bekijk actie
Ingebouwde software
12.20 min: Demonstratie van Steve Jobs, terwijl hij zit in zijn leren fauteuil: "De iPad is veel intiemer dan een laptop, en hij kan meer dan een iPhone"
12.20 min: Browsen op een iPad
15.35 min: Email op een iPad
16.48 min: Toetsenbord van een iPad
17.17 min: Foto's laten zien en delen met vrienden en familie door middel van een iPad. Foto's zijn te sorteren op album, op gezichtsherkenning en ze kunnen gesorteerd worden op de plaats waar ze gemaakt zijn: zichtbaar op een landkaart.
20.08 min: Muziek op de iPad, zoals op de iPod.
21.10 min: Ingebouwde  iTunes Store.
21.40 min: Films, series en podcasts op de iPad
21.55 min: Agenda op de iPad
22.12 min: Adresboek in de iPad
22.28 min: De Maps-app op de iPad
23.35 min: Video op de iPad: Youtube filmpjes, films en televisieseries fullscreen bekijken.
Hardware
26.49 min: Hoe dik is de iPad, hoe groot, hoe zit het met de sensoren, de batterij en het milieuvriendelijke materiaal (29.19 min) waarvan de iPad gemaakt is? Steve vertelt het ons hier.
Los verkrijgbare software
29.46 min: iPhone Applicaties direct bruikbaar op de iPad door pixelverdubbeling.
Development
33.55 min: Mogelijkheden voor developers: release van de SDK, met een iPad simulator voor op je Mac. Nu al beschikbaar!
36.00 min: Developers geven een voorproefje van de mogelijkheden op de iPad
36.25 min: Mark Hickey van Gameloft presenteert een interactieve game voor de iPad
39.00 min: Marten Nisenholtz van de New York Times presenteert een app waarmee de New York Times op de iPad te lezen is. Het beste van de gedrukte krant gecombineerd met het beste van digitaal nieuws.
42.10 min: Steve Sprang van Brushes laat de vernieuwde painting-app voor de iPad zien.
45.08 min: Travis Boatman van EA (Electronic Arts) vertelt dat hij Need for Speed, een driedimensionaal race spel, voor de iPad heeft ontwikkeld.
48.05 min: Chad Evans van MLB.com presenteert een nieuwe iPad sport-app. Waarmee je het interactieve scherm van de iPad optimaal kunt gebruiken.
iBook
52.11 min: Steve Jobs presenteert iBook, de e-book reading App, ontwikkeld door Apple zelf.
52.39 min: Inclusief de iBook Store! Hier kun je digitale boeken downloaden. Vijf grote uitgeverijen: Penguin, Harper Collins, Simon&Schuster, Macmillan en Hachette book group leveren digitale boeken, en Steve Jobs nodigt andere uitgevers uit hetzelfde te doen.
iWork
56.50 min: iWorks speciaal met een nieuwe interface voor de iPad
59.20 min: Phil Schiller geeft ons een demonstratie
59.20 min: Wat kun je met de iPad versie van Keynote?
1.04.15: Wat kun je met de iPad versie van Pages?
1.05.45: Wat kun je met de iPad versie van Numbers?
1.09.00: Maar 9,99 dollar per applicatie!
iTunes
1.11.00: Mogelijkheden van USB sync, hetzelfde als iPhone.
WiFi
1.12.00: De kosten van 3G bij AT&T
1.14.00: Internationale mogelijkheden: de iPad 3G is unlocked.
iPad samengevat
1.15.00: Hoogtepunten van de presentatie kort op een rij.
Prijs van iPad!
1.18.50: Bekendmaken van de prijs. Zes verschillende iPads, van 499 dollar tot 829 dollar.
| | | | |
| --- | --- | --- | --- |
| | 16 GB | 32 GB | 64 GB |
| WiFi | 499 dollar | 599 dollar | 699 dollar |
| WiFi + 3G | 629 dollar | 729 dollar | 829 dollar |

Wanneer beschikbaar?
1.18.50: Zonder 3G over 60 dagen beschikbaar, anders over 90 dagen
Accesoires
1.19.00: Mogelijke accesoires bij de iPad, zoals een toetsenbord en een standaard.
Promotiefilmpje iPad
1.21.00: Steve Jobs toont het promotiefilmpje van de iPad.
Afsluiting presentatie
1.30.45: "Our most advanced technology in a magical & revolutionary device at an unbelievable price." Aldus Steve Jobs over de iPad.