iOS 5 krijgt 200 nieuwe features waarvan er bij de WWDC-keynote tien genoemd werden. Eerst werd nog even duidelijk gemaakt welk doorslaand succes de App Store is: er zijn nu 425.000 apps waarvan er 90.000 voor de iPad zijn. Er is voor 2,5 miljard aan developers uitgekeerd en er zijn 225 miljoen iTunes-accounts.
Notifications. Deze kleine berichten worden opnieuw vorm gegeven. Er komt nu een Notification Center waar al je berichten verzameld worden. Door van boven naar beneden te swipen kun je dit Center openen. Ben je bezig met een app als er een notification komt? Dan verschijnt die als een klein berichtje boven in je scherm.
Newsstand. Dit wordt mijn persoonlijke favoriet. Er komt een plek in de app store waar alle kranten en magazines bij elkaar staan. De kranten en tijdschriften waarop je geabonneerd bent worden op de achtergrond automatisch gedownload na publicatie en die zijn de volgende ochtend dus klaar om bij het ontbijt te lezen.
Twitter. Het is Apple niet ontgaan dat Twitter populair is en daarom kun je in iOS in de settings een 'single sign on' voor Twitter instellen waarmee je altijd automatisch inlogt bij Twitter. Twitter wordt ook geïntegreerd in bijvoorbeeld Camera en Foto waardoor je een foto kunt tweeten zonder Twitter te starten.
Safari. Als je straks een verhaal leest op een site, zal de Reader verschijnen. Als je daarop klikt, komt het verhaal 'front en center'. Je kunt verhalen ook opnemen in een Reading List en ze saven om ze later offline te lezen.
Reminders. iOS 5 helpt je om je taken en klusjes te herinneren. Je kunt taken koppelen tijden , maar ook aan locaties zodat je automatisch een herinnering krijgt als je een plaats verlaat of ergens arriveert. Reminders kan synchroniseren met Exchange in windows en iCal.
Camera. Er komt een snelkoppeling waarmee je foto's kunt maken zonder te switchen naar de Camera app. Je kunt zelfs foto's maken via de volume knop zonder in te loggen op je iPad. Verder komen. Nog wat nieuwe coole features: pinch to zoom in de Camera app. Auto Exposure en Auto Focus en de one-click-enhance uit iPhoto is nu ook aanwezig in iOS.
Mail. In iOS 5 ondersteunt dit meer mogelijkheden om tekst op te maken, je kunt tekst bijvoorbeeld vet, cursief en onderstreept maken. Er komt een leuke feature, swipe to inbox, waarmee je afbeeldingen rechtstreeks naar je inbox kunt sturen. Daarnaast zit er nu ook een ingebouwd woordenboek in iOS. Dat is overigens door alle apps te gebruiken. Een van mijn persoonlijke irritaties wordt ook opgelost: je kunt straks emailadressen verslepen van en naar de BCC- en To-velden.
PC free. Deze vernieuwing spreekt voor zich. Apple vindt dat we in het post-pc tijdperk leven en zorgt er nu voor dat er geen pc of Mac meer nodig is om je iPad of iPhone te installeren en up to date te houden.
Game Center. Er zijn nu 100.000 game en entertainment apps voor iOS en er zijn ondertussen 50 miljoen gebruikers van Game Center. Om dit nog beter en leuker te maken kun je straks ook foto's gebruiken in Game Center en je kunt straks ook je nieuwe games direct via Game Center kopen.
iMessage. Deze app werkt onder iOS 5 met alle iOS 5-apparaten en werkt op 3G en wifi. Er is, net als bij Notifications, aan gedacht dat de boodschappen zo binnenkomen dat ze niet storen bij een game. Je kunt ook foto's en video's delen.
Tot slot nog even een paar coole features die niet zo uitgebreid aan bod kwamen in de Keynote: AirPlay mirroring naar je TV waarmee je de complete inhoud van je iPad naar je TV kunt sturen. Er komt een mogelijkheid om via wifi te syncen met iTunes en je kunt zelf verschillende trilalarmen instellen.
Vodafone Runners: De iPhone 13 nu met 3 maanden gratis Apple TV+!
Maximaal voordeel als je thuis internet van Ziggo hebt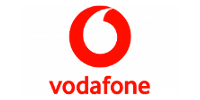 Bekijk actie
Deze herfst zal iOS 5 beschikbaar zijn voor alle klanten. Het nieuwe OS zal werken op dezelfde apparaten waar de laatste update voor werkt, dat zijn dus de iPhone 3GS, iPhone 4, iPad, iPad2 en de derde en vierde generatie iPod touch.