Een paar maanden geleden hadden iOS-apparaten te maken met een bizarre bug: zette je de datum van je iPhone of iPad terug naar 1970, dan liep je toestel compleet last en kon hem onmogelijk nog herstarten. Inmiddels leek het probleem uit de wereld te zijn, maar nu is er een bug opgedoken in iOS 9.3 die verdacht veel op de 1970-bug lijkt.
Verschillende kwetsbaarheden in iOS 9.3
Volgens het beveiligingsbedrijf KrebsonSecurity wordt de bug veroorzaakt door twee zwakke punten in het besturingssysteem. Ten eerste maken iPhones en iPads verbinding met wifi-netwerken die ze al kennen. Dat is over het algemeen alleen maar handig, maar als iemand een kwaadaardig wifi-netwerk opzet en dat de naam geeft van een bekend netwerk, dan maakt je telefoon of tablet ook daar contact mee.
De iPhone 14 nu tot €348 korting!
• Maximaal voordeel als je thuis Ziggo hebt
• 6 maanden Apple Music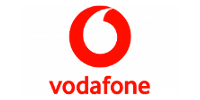 Bekijk actie
Daarnaast is het zo dat een iPhone of iPad die verbonden is met internet, constant controleert of de tijd en de datum nog kloppen. Ben je nu verbonden via het zo'n kwaadaardig wifi-netwerk, dan geeft deze aan je iPhone door dat het 1 januari 1970 is. Dan ben je dus weer terug bij af.
Hoe voorkom je de 1970-bug?
Deze bug treedt op in iOS 9.3 en dat is niet de meest recente versie van het besturingssysteem. Anderhalve week geleden verscheen iOS 9.3.1 en daarin zijn deze kwetsbaarheden opgelost. Heb je deze versie van iOS al geïnstalleerd, dan is er niks aan de hand. Heb je de update nog niet geïnstalleerd, dan is het verstandig om dit alsnog te doen. Hoe dat gaat, lees je hieronder.
Via je iPhone of iPad: ga naar 'Instellingen>Algemeen>Software-update'. Of zoek in het zoekvenster boven aan het Instellingen-menu gewoon naar 'software', want dan vind je de update ook.
Via je Mac of pc: updaten kan via iTunes. Sluit hiervoor je iPhone, iPad of iPod touch met een kabeltje aan op je Mac of pc, selecteer in iTunes je apparaat en kies voor 'Zoek naar update'.