Gisteren arriveerde de 9,7-inch iPad Pro op de redactie en maakten we direct een korte uitpakvideo. Dit weekend gaan we écht aan de slag met de nieuwe iPad. We houden de komende dagen een dagboek bij van onze eerste ervaringen met de nieuwe iPad Pro.
9,7-inch iPad Pro lijkt veel op de iPad Air 2
Als ik niet beter wist, zou ik denken dat ik per ongeluk de iPad Air 2 in handen heb. De 9,7-inch iPad Pro heeft exact dezelfde maten als de iPad Air 2 en weegt ook evenveel. De iPad Pro is verkrijgbaar in roségoud, een kleur die we nog niet eerder zagen in het iPad-assortiment. Maar ons model gaat met een bescheiden zilveren kleurtje door het leven en ook daaruit valt dus niet af te leiden dat het om de nieuwe iPad Pro gaat.
BLACK FRIDAY: De iPhone 14 nu tot €348 korting!
• Maximaal voordeel als je thuis Ziggo hebt
• 6 maanden Apple Music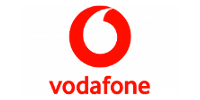 Bekijk actie
Pas als je een beetje oplet, zie je dat er toch wel degelijk verschillen zijn tussen de twee iPads. De nieuwe iPad Pro heeft vier speakers – één op iedere hoek. Aan een van de zijkanten zitten drie cirkeltjes op een rij: samen vormen ze de Smart Connector waarop je een toetsenbord (bijvoorbeeld Apple's Smart Keyboard) kunt aansluiten. Ten slotte heeft de camera vanwege een aantal interne verbeteringen een metamorfose ondergaan. Hij piept nu iets uit de behuizing. Pal eronder zit een flitser en ook die is helemaal nieuw in iPad-land.
Pas als ik de 9,7-inch iPad Pro aanzet denk ik: ja, dit is toch echt wel even anders. Het beeld lijkt vanuit een bepaalde hoek papier-achtig. Het Apple-logo komt in beeld, alles op het scherm is nog in wit- en grijstinten en ik krijg associaties met het e-inkscherm van mijn e-reader. Komt dit omdat het scherm (volgens Apple) het minst spiegelende ter wereld is? Of omdat True Tone-sensoren het omgevingslicht meten en daar het beeld op aanpassen? Misschien een combinatie van beide? Ik vraag me af of je met deze iPad buiten in de zon kunt zitten lezen. Je zou het haast verwachten. Hopelijk kan ik het dit weekend uitproberen.
Tekenen met de Apple Pencil
Ik maak de iPad klaar voor gebruik en zorg ervoor dat alle apps die ik gewoonlijk gebruik erop worden overgezet. Toch duik ik meteen daarna in de App Store, want ik weet dat daar een afdeling is met apps speciaal voor de Apple Pro. Apple heeft de Store nog niet helemaal perfect op orde, want de onderste rij apps krijgen het label 'Groots op een groot scherm' toegedicht, wat natuurlijk verwijst naar de 12,9-inch iPad Pro die eind vorig jaar verscheen en niet naar het kleinere beestje dat ik hier voor me heb liggen.
Ik download een gratis teken-app, Paper, want ik ben benieuwd naar hoe de Apple Pencil werkt met deze iPad Pro. Het koppelen van de Pencil is kinderspel. Haal om te beginnen het dopje van de achterkant van de Pencil vandaan. Je zou hieronder bijna een gummetje verwachten, maar je treft een Lightning-connector aan. Stop die even in de onderkant van de iPad, klik op 'koppel' en je kunt gaan kliederen.
Ik heb de Apple Pencil eerder uitgeprobeerd op de grotere iPad Pro en opnieuw valt het me op hoe 'echt' het voelt om te schrijven en te tekenen met deze stylus. Voor mij benadert het zonder meer een gewoon potlood of een gewone pen. Wat je tekent of schrijft, verschijnt direct op het scherm, dus zonder dat daarbij een irritante vertraging optreedt.
Met andere stylussen lijkt mijn handschrift totaal niet op mijn normale handschrift, bij de Apple Pencil heb ik daar geen last van. Houd je de Pencil schuin, dan kun je schaduwen tekenen. Duw je harder, dan wordt de lijn dikker. Het scherm van de 9,7-inch iPad Pro mag dan wel kleiner zijn dan dat van zijn grotere broer, voor mij is het groot genoeg (maar zoals je ziet ben ik niet de meest getalenteerde tekenaar). Voorlopig ben ik hier nog wel even zoet mee. Morgen meer over de 9,7-inch iPad Pro!