Zoeken met Siri had een van de handigste functies van de nieuwe Apple TV moeten zijn, maar het werkt tot nu toe nog maar in acht landen: het Verenigd Koninkrijk, de Verenigde Staten, Australië, Canada, Duitsland, Frankrijk, Spanje en Japan. Siri commanderen in het Nederlands is nog toekomstmuziek, voorlopig moeten we onze zoekopdracht nog 'ouderwets' typen.
Uitspraak verschilt
Siri op de iPhone spreekt al tijden Nederlands. Plus Russisch, Deens, Mandarijn en nog een hoop andere talen die Siri op de Apple TV nog allemaal niet onder de knie heeft. Is die woordenschat niet één op één over te blazen naar de Apple TV?
BLACK FRIDAY: De iPhone 14 nu tot €348 korting!
• Maximaal voordeel als je thuis Ziggo hebt
• 6 maanden Apple Music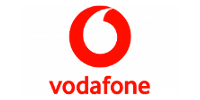 Bekijk actie
Het antwoord is 'nee' en dat heeft alles te maken met de belangrijkste functie van de Apple TV: het zoeken naar films en tv-series. Titels verschillen van land tot land of worden op een andere manier uitgesproken, net zoals de namen van acteurs en regisseurs. Siri moet al deze nuances onder de knie krijgen om de zoekfunctie optimaal te laten werken.
Mixen van het Engels en het Nederlands
Siri op de iPhone houdt ook al niet zo van het mixen van bijvoorbeeld de Nederlandse en bijvoorbeeld de Engelse taal. Siri in het Nederlands vragen naar een album of een nummer met een Engelstalige titel, is tot nu toe geen succes. Er zijn sinds de introductie van Siri al wel wat verbeterslagen gemaakt zodat we niet meer veroordeeld zijn tot nummers van Jan Smit, maar het is nog steeds niet om over naar huis te schrijven.
Op je iPhone valt er met deze slechte eigenschap van Siri nog wel te leven omdat het niet de hoofdmoot is van wat deze spraakassistent voor je doet. Maar op de Apple TV wordt deze spraakverwarring al snel irritant. Apple geeft Siri momenteel een talencursus.
Nieuwe Apple TV
Ook zonder Siri is de Apple TV een fijn apparaat om naast je televisie te hebben staan. Je kunt ermee streamen, er is een universele zoekfunctie en je kunt voortaan ook apps downloaden. Vooral games hebben de afgelopen week een mooie start gemaakt.